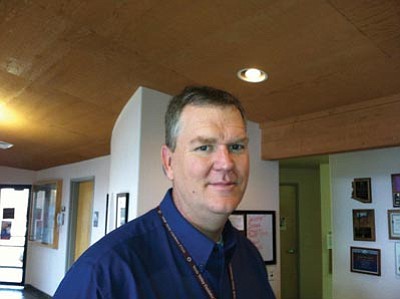 Originally Published: February 22, 2014 11:10 a.m.
The National Council for Behavioral Health has announced that Scott Roderick, Chief Clinical Officer at the Verde Valley Guidance Clinic, is one of those selected to participate in the 2014 Executive Leadership Program. The 23 selected CEOs, COOs, CFOs, medical directors, and other C-suite executives will engage in a 10-month program to perfect their leadership and management skills through coaching, training and performance improvement.
This program engages C-Suite leaders within community behavioral health organizations to enhance their participation as active members of their organization's leadership team. Through this program, participants will interact with national thought leaders on transformational leadership, business strategies and quality improvement.
In announcing Roderick's selection, Verde Valley Guidance Clinic CEO Robert Cartia said, "Scott is tremendously worthy of selection into this prestigious program. Participation in the Executive Leadership Program will benefit Scott's professional growth and will also benefit the clinic and the people we serve."
Roderick expressed his appreciation for being selected, "I am honored to have been recommended to and selected for the 2014 Executive Leadership Program. My sincere belief is my participation in this program will provide me with tools and skills that will help me advance the mission of the Verde Valley Guidance Clinic in providing high quality services to our community."
Verde Valley Guidance Clinic is contracted through NARBHA, the Regional Behavioral Health Authority for Coconino, Navajo, Yavapai, Apache and Mohave counties. Funds for services are provided through a contract with the Arizona Department of Health Services/Division of Behavioral Health Services and AHCCCS.
More like this story