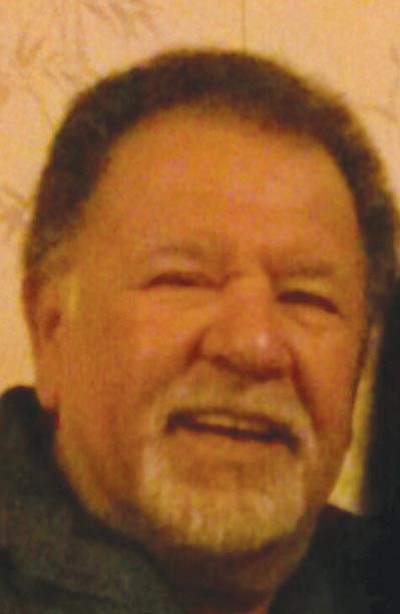 Originally Published: January 25, 2014 2:59 p.m.
Charles "Richard" Sanchez of Cottonwood passed away on Monday, January 20, 2014. He was 71 years old. Richard was born on April 6, 1942 in San Antonio, TX to Charles Lucas and Tillie Lopez Sanchez. He attended school in California, and after graduating from Los Angeles High School went on to mechanics school. He worked for General Tire and later became a vice-president at J-Tron, Inc.
Richard was a member of SASS #21817 and an Eagle Dancer. He enjoyed fishing, hunting, rock hounding, target shooting with his friends and making people laugh, but always considered his children to be his greatest accomplishments.
Richard was loved and respected by his children and his wife and he made all smile. He loved his family and friends and let his love be felt.
Richard is survived by his wife of 8 years, Audrey Sanchez of Cottonwood; his sons, Charles Lucas (Lori) Sanchez II, Richard Anthony Sanchez and step-son Matthew (Debbie) Buziecki, all of CA; his daughters, Evelyn (Roger) Biggs of Cottonwood, Elaine Marie (David) Flores of CA, Charlotte (Janelle) Lisbeth of CA and step-daughter Leah Buziecki Villanella of OK; his sisters, Irma Sanchez and Dorothy Sanchez of CA; 12 grandchildren and 4 great-grandchildren.
A private family service has already been held, but memorial donations in his name may be made to the American Lung Association, 1301 Pennsylvania Ave. NW, Suite 800, Washington, DC 20004.
An online guestbook is available to sign at www.westcottfuneralhome.com.
Information provided by survivors.
More like this story