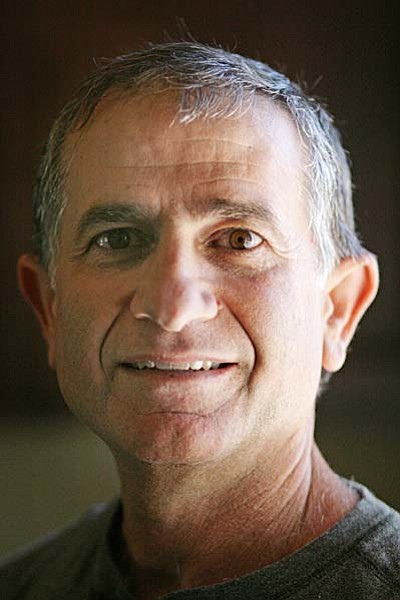 Originally Published: July 3, 2014 2:12 p.m.
CAMP VERDE - With his wife Mary, Residential and Commercial General Contractor John Bassous has owned and operated Tierra Verde Builders for 16 years. But he has been doing construction for 37 years.
"At age 18, I did my first kitchen remodel project with a handsaw, hammer and a few basic hand tools, which I borrowed from a neighbor," he says. "I did not have the good fortune of growing up in a 'construction' family, so much of what I learned over the early years was by hands-on experience and trial and error."
After college, Bassous spent thirteen years in education as a teacher and later as a school administrator.
"During the summers when school was not in session, I would typically do a remodel project or room addition to keep me busy," he says. "Throughout the 27 years of marriage, my wife Mary and I have owned [more than] fifteen homes in Camp Verde and have fixed, updated or remodeled each of them."
Bugle: What brought you to the Verde Valley?
Bassous: I initially moved to the Verde Valley from Phoenix to take on an administrative position in one of our schools.
Bugle: What is your favorite place in the Verde Valley?
Bassous: I so much enjoy the Verde River and all it has to offer.
Bugle: What are some of your hobbies?
Bassous: I enjoy camping, fishing, hunting, old cars, and believe it or not, remodeling old houses!
Bugle: Do you have a family?
Bassous: My wife Mary and I have been married for 27 years. Our daughter Anna and son Ben were both born in Cottonwood. Anna is married and lives in Washington with her wonderful husband Taylor. Ben and his dear wife Jessica currently live in Indiana, where Ben is finishing up his BA degree in business management and would like to move back to Camp Verde to be a part of Tierra Verde Builders.
Bugle: When you have a long weekend, what do you and your family like to do?
Bassous: We enjoy traveling, or simply having a good old-fashioned BBQ on the grill.
Bugle: Do you have any pets?
Bassous: We have a cat, but are looking for a yellow Lab.
Bugle: What music is in your car right now?
Bassous: I actually do not listen to music while I drive. I prefer to have it quiet, since it is about the only time I can think and not have interruptions.
Bugle: What book are you currently reading?
Bassous: 'I Isaac, Take thee Rebekah,' by Ravi Zacharias, a great book about dating, marriage and healthy relationships.
Bugle: What is your favorite movie or television show?
Bassous: Indiana Jones.
Bugle: What would you have for your last meal?
Bassous: Mexican Food.
Bugle: If you could have a conversation with three people, either living or dead, who would they be?
Bassous: God, Ronald Reagan and Mary, my wife.
Bugle: What was your favorite sports team when you were growing up?
Bassous: Did not have a favorite professional sports team, but I loved my little league team, the Dodgers.
Bugle: What is your most embarrassing moment?
Bassous: When I was a fifth grade teacher, I remember teaching all morning, and just prior to the lunch break, a young man who was quite shy raised his hand to ask a question. I was excited because he virtually never spoke out loud due to his shyness. I thought to myself, I am finally connecting with him and I must be becoming a master teacher. So, I called on him and he replied, Mr. Bassous, you might want to know that your zipper is down!
Bugle: Is there anything else people do not know about you that you would like to share?
Bassous: My college degree is actually a divinity degree. I enjoy 'filling the pulpit' for a variety of different churches when they have need, and am a regular speaker at Bread of Life kitchen.
-- Follow Bill Helm on Twitter @BillHelm42 and Instagram @VerdeValleyNews