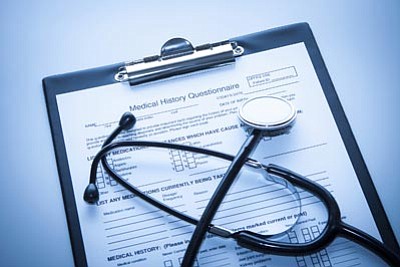 Originally Published: March 1, 2014 2:17 p.m.
For months we have been hearing how a lot is changing when it comes to health care. When you remove the politics and the rhetoric, the fact remains that most Arizonans are required to have health insurance by March 31, 2014, or face paying a penalty.
As part of Get Covered Arizona week, non-profit organizations from across our state will escalate health insurance education and enrollment opportunities at locations ranging from college campuses to community health centers. More details can be found at coveraz.org/dayofaction
For those new to health insurance or for individuals seeking a refresher, the Arizona PIRG Education Fund's guide So You Need Health Insurance. Now What? contains definitions of common health insurance terms, helps you navigate your options, and provides the know-how needed to make an informed decision.
For all Arizonans, the Arizona PIRG Education Fund's top tips for those seeking health insurance include:
• Shop around. Check out your options at the Health Insurance Marketplace via Healthcare.gov. The plans include coverage for preventative care, doctor visits, hospitalizations, maternity care, emergency room care, prescriptions and more. Keep in mind that insurance companies can no longer deny you coverage or charge you more just because you have a health condition.
• Select your plan based on your needs. Before picking a plan, make sure you understand the out-of-pocket costs and the potential total costs for the year. Also know what is covered, what is excluded, and what providers are included in the plan's network. Use the checklist at www.arizonapirgedfund.org for help.
• Find out if you qualify for financial assistance to help pay for monthly premiums. Financial help is available for most people with incomes up to $45,960 and up to $94,200 for a family of four. Apply at Healthcare.gov to find out if you qualify for free or low cost coverage.
• Take advantage of expert help to compare plans in-person, by phone or online. Trained enrollment assisters are available to help you apply and understand your options at no cost to you. Find them online at 211arizona.org or by calling 211.
Young adults have additional options that include staying on your parents' plan until you are 26 or enrolling in the student health plan where you attend college. Find out more by downloading the guide So You Need Health Insurance. Now What? at www.arizonapirgedfund.org/healthinsurance101
Once you have the complete picture of the premium, potential out-of-pocket costs, provider network, and what is covered under each plan, you will have an easier time weighing your options. Email info@arizonapirg.org if you have questions or want to volunteer to help other Arizonans learn about their health insurance options and rights.
Diane E. Brown is the Executive Director of the Arizona PIRG Education Fund. The Arizona PIRG Education Fund conducts research and education on issues in the public interest.