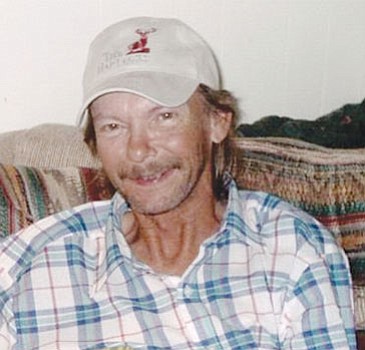 Originally Published: March 13, 2014 12:44 p.m.
Stephen Eugene Beckman, 55, of Cottonwood, AZ, passed away on March 4, 2014, in Cottonwood, AZ. Steve was born in Swanton, MD to Tom and Ellen Beckman on November 9, 1958.
He graduated from Southern High School. He worked as a truck driver and a stone mason. He is preceded in death by one sister Carolyn and by his parents Tom and Ellen.
He is survived by two daughters Michelle Harbin and husband (Lucky) and Mindy Caccia and husband David. Four brothers and three sisters Jim Beckman and wife Lena, Swanton, MD, Cathy Feaster and husband Jim, Anchorage, AK, Weese Clatterbuck and companion Ernie, Murrell's Inlet, SC., Tom Beckman, Richard Beckman, both of Swanton, MD, Pam Friend and husband Charlie, Swanton, MD and Bill Beckman and wife Tina, Columbia, SC. Five grandchildren Skyler, Destiny, Isaac, Katelynn, and Jenna.
No services are being provided at this time. A memorial service will be held at a later date. Memorials may be given to (Mindy Caccia)
The family of Steve wishes to extend our sincere thanks to (The teams of both Northern Arizona Hospice and Verde Valley Medical Center.)
Information provided by survivors.
More like this story