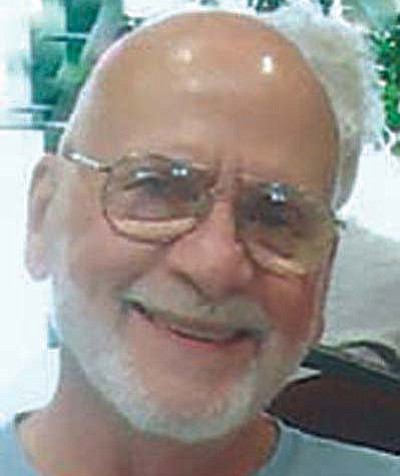 Originally Published: November 13, 2014 3:24 p.m.
Robert Edward Jacob, age 79, died Monday October 27th, 2014, at ValleyView Care Hospice facility after a long battle with cancer.
Bob is survived by his wife, Dyan Cameron Jacob, one child: Tina Marie Jacob Small, and one deceased child: Dale Robert Jacob. He is survived by two sisters, Sue Simmons and Karen Peterson and one brother, Paul. He also leaves behind his former wife, Angie Jacob and four step children, Garth Cameron Pratt, Carol Lee Nickel, Stephanie Lynn Pratt and Leslie Roi Midgley and ten step grandchildren and eight step great grandchildren.
He was born in Chicago, Illinois to Mary and Robert E. Jacob and grew up in nearby Arlington before moving to Orange, California. After High School, Bob joined the Navy and is a veteran of the Korean War where he proudly served as a Sonarman. The discipline and patriotism he learned in the Navy never left him, as friends and family will attest.
After his service in the Navy, he worked at Mather Air Force Base in Sacramento where he worked on the navigator training simulators as supervisor of the electronic section for over 42 years. His success in business can be directly attributed to his work ethic and his natural mechanical ability and his attention to detail and organizational skills were legendary.
Bob was always an active volunteer, serving in El Dorado County CA Search and Rescue and then in the Volunteer Fire Department in Bulverde TX.
Bob retired from the civil service in 2000 and he and his wife took off in an RV where they traveled throughout all of the continental U.S. He continued to pursue his other passions, poker, which he learned in the Navy, and billiards, which he excelled playing in RV parks throughout the country.
He and Dyan settled in Cottonwood, AZ 3 years ago as their permanent home. Bob's memorial will be held December 6, 2014 at the Verde Valley Thousand Trails RV park at 1 pm. It will be a jeans and T-shirt affair to honor Bob's dress preference since his retirement.
In lieu of flowers a donation to Valley View Care would be appreciated.
Information provided by survivors.
More like this story