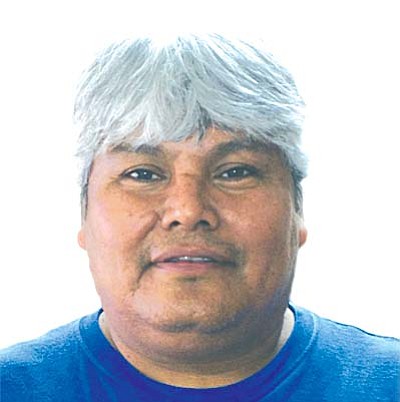 Originally Published: October 7, 2014 12:57 p.m.
Jonathan Brian Smith, 42, of Camp Verde, Arizona passed away October 5, 2014 on the Yavapai-Apache Nation.
Jonathan was born on December 7, 1971 to Vida Smith.
Jonathan worked for Yavapai-Apache tribal housing for many years. He attended the Verde House of Prayer Church located on the Middle Verde Reservation.
Jonathan loved to play sports, which included basketball, baseball, bowling and golf.
Jonathan is survived by his wife of 27 years, Kim Nightpipe; son, Erik Larson; mother, Vida Smith; brother, Kevin Kelley; sisters, Jennifer and Leann Smith, Joyla, Monica and Reyna Gates; grandchildren, Keikilani and Mililani Larson; grandniece, Jaleigha Russell and many aunts, uncles, nieces, nephews and cousins who all loved him dearly.
A visitation will be 6:00 pm, Thursday, October 9, 2014 at the Yavapai-Apache Nation Gymnasium.
Funeral services will be 10:00 am, Friday, October 10, 2014, also at the Yavapai-Apache Nation Gymnasium. Interment will follow at the Yavapai-Apache Nation Cemetery in Middle Verde.
Jonathan will be missed by many who knew him.
Information provided by survivors.
More like this story