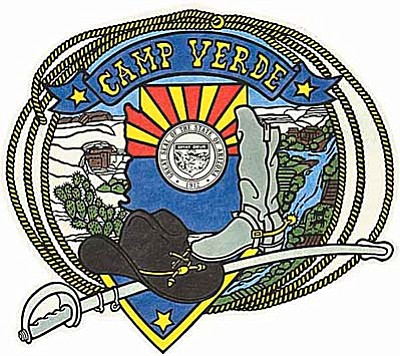 Originally Published: October 11, 2014 12:03 p.m.
Have you heard that one little noisemaker is altering the town code for Camp Verde?
This is not about one grumbler getting a law changed. It is about one loud case shedding light on a major shortcoming in the Town's noise ordinance.
Some people would be surprised to find out that Camp Verde actually has a noise ordinance.
There are complaints about everything from motorcycles to biplanes, outdoor concerts to weed eaters. The current law, all two paragraphs of it, makes all that "noise" rather subjective.
As it is now on the books, the law declares a violation if music or noise is "offensive to the senses." The law is so general it might as well state, "If the cop thought it was too loud, it must have been a crime." That kind of vagueness creates as many headaches for a judge as an amped-up bass speaker.
One person making a case out of a citation for being raucous proved how unenforceable a well-meaning law can be.
So Town Hall is getting with the modern era. It put together a scientific formula measuring noise and defining acceptable levels of noise from various sources at different times of day in different zones of town.
As vague as the current law is, that is how specific the proposed ordinance is. It is a meticulous response to a vulnerability in the code.
Studies have found that prolonged exposure to noises of 80 decibels or higher can result in hearing loss. Sounds of much lower decibels that can be heard inside a bedroom can cause sleep deprivation. That, too, has an impact on community health. Those are important factors when towns create noise ordinances. Just ask Jerome and Cottonwood.
Now residents bothered by music, motors, vehicles with faulty or no mufflers, nearby construction or low-flying aircraft will have something very specific to complain about. The police can be very specific in citations. The judge will have a very specific guide for prosecution.
One person, if he's noisy enough, really can make a difference, even if a tougher law was not the intention.
More like this story