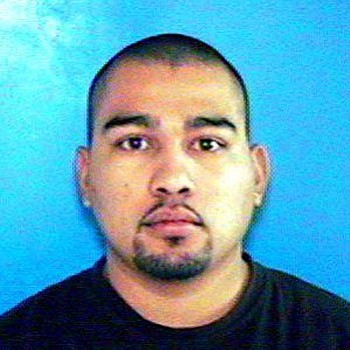 Originally Published: September 17, 2014 9:36 a.m.
After 17 years, an arrest has been made in the 1997 death of Marisol Gonzalez and her unborn son in an alley in Cottonwood.
Cecilio Cruz, Marisol's ex-boyfriend, has been indicted for second-degree murder and manslaughter. He was arrested Tuesday in Tucson and booked into the Pima County Jail, where he is held on $100,000 bond.
Marisol, who was just 17 at the time, was killed with a single bullet to the face. She was nine months pregnant.
Cruz, the baby's father, has long been a suspect in the case, and the Cottonwood Police Department has kept personnel on the cold case trying to gather enough evidence for an indictment.
"Late last week we received an indictment on Cecilio Cruz for second-degree murder and manslaughter," Detective Sgt. Tod Moore stated. "Once the warrant for his arrest was issued we made contact with Yavapai County GIITEM, who organized with their Pima County group to assist in the arrest of Cruz."
Early Tuesday morning, Cottonwood Police detectives along with members of the Yavapai County and Pima County GIITEM squads, agents from Homeland Security and Border Patrol, came together in Tucson to locate and arrest Cecilio Cruz.
According to Moore, Cecilio Cruz was taken into custody at about 8:20 a.m. Tuesday without incident.
"This could not have been done without the assistance of so many different agencies," Moore stated.
Last year Cottonwood Police reached out to TNT's "Cold Justice" television show. In October the "Cold Justice" team arrived in Cottonwood and over a two-week span assisted in the investigation. During the time Cold Justice was in town over 90 leads were looked at and several of them interviewed, many for the first time. Since "Cold Justice" episode aired in February, Moore stated he and his team continued to work leads, conduct interviews, and put together graphs and timelines, working closely with the Yavapai County Attorney's Office, to bring this case to a close for the Gonzalez family.
According to Chief Jody Fanning, who was one of the original investigators assigned to the case in 1997, "I am glad we got to bring this chapter to a close for the Gonzalez family and the Cottonwood community as a whole. I have never forgotten the Gonzalez family and have given my continued support and dedicated resources to assist my team in bringing closure for this family. The City of Cottonwood should be proud of the men and women who serve our community for their tireless, relentless effort on cases such as this."