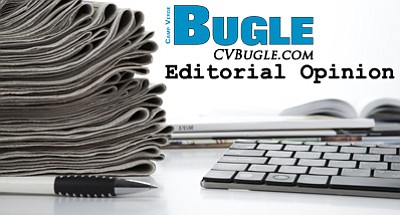 Originally Published: April 18, 2015 1:23 p.m.
There is this old story about God being bored so he created humans so he could have a laugh.
No doubt, we are a funny bunch.
Case in point involves roundabouts in the Verde Valley.
When the Arizona Department of Transportation first began touting this road intersection concept between Cottonwood and Clarkdale, people in the Verde Valley screamed. "They're not safe." "They slow down traffic." "Pedestrians will get mowed over." "They have them back East and they're dangerous." "The cement trucks will never be able to get through them."
Local leaders chided the state for shoving roundabouts down our throats.
We were all authorities on roundabouts even though we'd never driven through one.
Now, less than 10 years later, the first thought shared when talking about building a new road or improving an existing one is where are we going to put the roundabout.
Cottonwood and Camp Verde could never get on the same page when it came to the AZ 260 improvement project until the problem intersections were re-designed as roundabouts. In fact, roundabouts became the peace treaty that sealed the deal.
People screamed and yelled when Cottonwood proposed a roundabout at the corner of Mingus Avenue and Willard Street. Now, it's viewed as a convenient time saver.
And just this past week when the Cottonwood City Council began discussing plans to continue its upgrade of Mingus Avenue from Willard to 10th Street, roundabouts were seen as the solution to any and all problems.
That plan originally called for a future traffic light at 6th and Mingus with a left turn lane onto 6th Street.
That's not going to happen. Why in the world would we put in a traffic light when we could have another roundabout?
That was a no-brainer, according to council members.
"Failure to do anything short of a roundabout would just prolong the pain," said Council Member Randy Garrison.
"Let's do a roundabout," said Council Member Tim Elinski.
Council Member Jesse Dowling chipped in, "There are fewer chances for conflict with a roundabout."
We've gone round and round on roundabouts for years now in the Verde Valley.
We used to hate 'em with a vengeance.
Now we can't wait to build the next one.
If we're not making traffic flow more convenient and efficient, at least we're providing God with a little comic relief.
More like this story