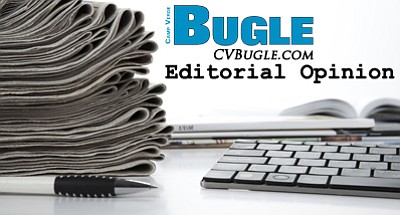 Originally Published: December 10, 2015 1:49 p.m.
The recent death-by-freezing of a homeless man in Cottonwood has prompted renewed attention to the plight of the homeless.
It's sparked a flurry of meetings - all in Cottonwood - as well as an avalanche of dialogue on social media that this is a problem Cottonwood needs to solve.
But as reader Michael Walser astutely pointed out this week, homelessness is a Verde Valley concern and it's too big a problem for Cottonwood to have to deal with alone.
Mr. Walser suggested a regional homeless shelter be constructed near the Yavapai County facilities on Hwy. 260 and overseen jointly by local law enforcement, city and county governments and current aid services ... with all the communities in the area sharing in the costs.
That's a great idea, but it will never happen unless the Verde Valley unites on this issue regionally. A good place to start would be by having the city and town councils in Cottonwood, Camp Verde, Clarkdale and Jerome appoint a representative to regularly attend meetings of the Cottonwood-based Homeless Coalition. Yavapai County should follow suit as well as the unincorporated quasi-government groups that exist in Cornville and the Beaver Creek communities.
Such a move would plant the seed for a broad-based perspective and a regional emphasis on finding a solution to the problem of homelessness in the Verde Valley.
The entire Verde Valley is going to need to step up on this or we will never get past the stage of talking about it.