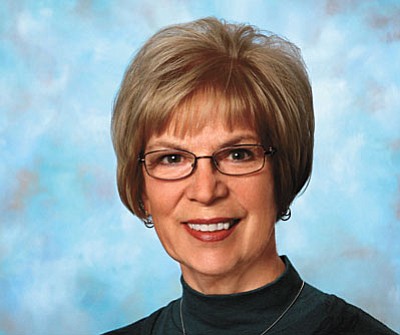 Originally Published: July 14, 2015 1:11 p.m.
Barbara S. Dember, MHA, president and CEO of Verde Valley Medical Center, recently submitted her resignation effective July 15.
"The VVMC Board of Directors gratefully acknowledges Barb's leadership and commitment to the communities served by Verde Valley Medical Center, and wishes her well in future opportunities," said VVMC Board of Directors Chair Shawn Orme.
Dember has worked at Northern Arizona Healthcare for seven years, first as a vice president at Flagstaff Medical Center and later transferring into a similar role at VVMC.
Once at VVMC, Dember advanced to CEO, a position she held for approximately two years. During those two years, she was also named an NAH executive vice president.
During Dember's time with NAH, her leadership paved the way for many new programs and initiatives, including establishing the multi-specialty Verde Valley Medical Clinic; construction of Valley View Care, an assisted and end-of-life care facility; development of the Community Care Network, a program bridging the gap between hospital and home; and groundbreaking at the future Camp Verde Campus. Dember's work is also reflected in the numerous hospital safety awards VVMC has won in the past two years, and the patient satisfaction surveys resulting in 24 awards for various patient care areas.
"VVMC is truly a special place, and I will always be grateful for the honor and privilege of serving as its president and CEO and working alongside a very talented team," Dember said.
NAH President and CEO Rob Thames, MHA, MBA, said in his time working with Dember he has appreciated her executive decision making capabilities, insight and commitment to the community.
VVMC Chief Nursing Officer Sue Maiden, MBA, will serve as the interim hospital administrator.
Maiden has served in the CNO role since November 2012, officially accepting the position in April 2013. Maiden came to VVMC as a clinic nursing director in 2007.
She has held several healthcare management positions since the 1980s.