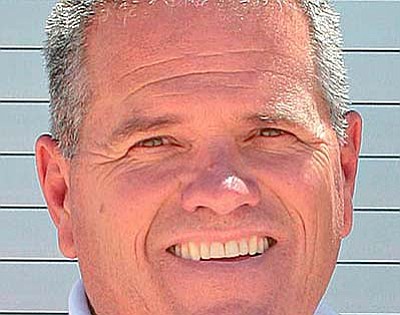 Originally Published: July 14, 2015 1:26 p.m.
CV fire board to take public comment
CAMP VERDE - At 9:30 a.m. July 15, the Camp Verde Fire District Governing Board will hold a public hearing to take public comment regarding the fiscal year 2015-2016 budget.
After the public hearing, the CVFD Governing Board could vote to adopt the budget. The governing board will also receive a preliminary job description for the operations chief that has been discussed for the past few months.
Along with the operations chief job description, Fire Chief Terry Keller will give a report on the vehicle maintenance program and possibly receive direction. In further the board will discuss and possibly direct staff on changing Administration Hours.
Also Wednesday, the Governing Board and Chief Keller will pin fire fighters Jon Hilton and Taylor Hammond. Hammond, a reserve firefighter since August 2010, becomes a full-time firefighter at CVFD. In 2014, Hammond was reserve firefighter of the year at CVFD.
Hilton has been promoted to captain to replace the recently retired Ron Sauntman.
The monthly meeting will be held at Fire Station 81, located at 494 S. Main St.
-- Follow Greg Macafee on Twitter @greg_macafee and Instagram @VerdeValleyNews
RIMROCK - At 6 p.m. Thursday, the Montezuma-Rimrock Fire District Governing Board could adopt the fiscal year 2015-2016 budget. But not before a call to the public, to allow community residents an opportunity to offer comment or complaint.
Though the Open Meeting Law prohibits the board from commenting or taking action on any item discussed in the call to the public, individual board members are allowed to respond to direct criticism.
Also on Thursday's agenda:
- Discussion and possible action to approve the June 2015 financial reports;
- Discussion and possible action to approve the emergency repair for the new ambulance transmission.
The MRFD governing board will meet at Fire Station 71, located at 3240 E. Beaver Creek Road in Rimrock.
-- Bill Helm
More like this story