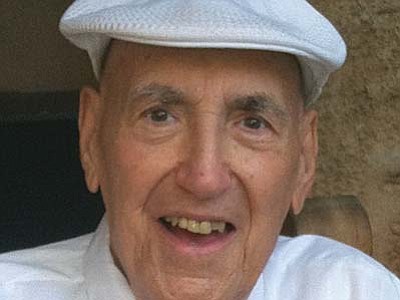 Originally Published: July 18, 2015 1:07 p.m.
Armand Christopher
Armand Christopher, 87 of Cottonwood, Arizona passed away peacefully on Sunday, July 12, 2015. He was born in Chicago, Illinois to David and Irene (Di Vito) Christopher.
Armand was a passionate man who loved life, loved to joke around, had a great love for people and was very dedicated to his church Immaculate Conception. He was an entrepreneur and restaurant owner: 'Armand's' in Elmwood Park and Niles, Illinois; famous for their pizza and the first to deliver in a square pizza box, 'The Silver Spur Saloon' in Cave Creek, AZ and 'The Little Acorn' in Cottonwood, AZ.
In his spare time he spent many hours devoted to painting and sculpting as well as his love for Arizona and the beauty of the desert which he expressed in his paintings and collections of artifacts. When he retired he then devoted his time to his community working for the local newspaper, Ad King and volunteering at Verde Valley Medical Center.
He was a loving husband and proud father.
He is survived by his wife Marlene; two sons Armand Jr. and David; daughters Debbie, Denise, Deanna, Desiree, Devonna, Donna Matley and Sharon Thompson; sister Arlene Fosco; 18 grandchildren and 14 great-grandchildren.
The Christopher family has chosen to keep funeral arrangements private.
A special thank you to Northern Arizona Hospice Valley View Care for their loving care and support. Donations may be made to Northern Arizona Hospice, 203 S. Candy Lane, Cottonwood, AZ 86326.
An online guestbook is available to sign at www.westcottfuneralhome.com.
Information provided by survivors
More like this story