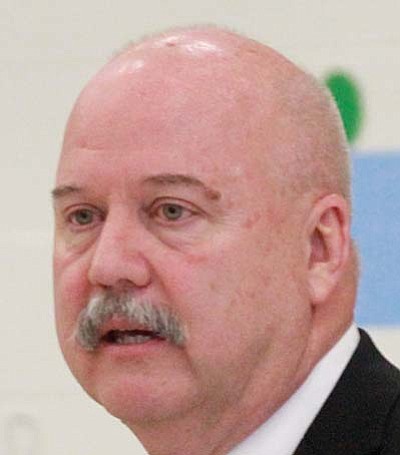 Originally Published: June 13, 2015 11:56 a.m.
CAMP VERDE - Friday, the Camp Verde Unified School District Governing Board agreed to contract terms with Dr. Dennis Goodwin to become the district's new superintendent.
The search began when the board accepted current Superintendent Dr. Amber Marchant-Lee's letter of resignation, effective June 30. Marchant-Lee has been superintendent since she replaced Dan Brown in July 2013.
Dr. Goodwin, who is leaving his job as superintendent at the New Richland-Hartland-Ellendale-Geneva School District in Minnesota, was one of five candidates interviewed by the district. The others were Lynette Michalski, James Phillips, Richard Rundhaug and Denis Ward.
-- Greg Macafee