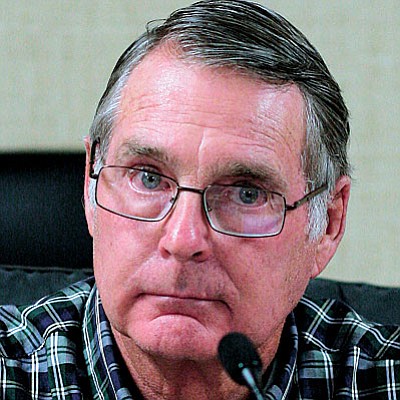 Originally Published: June 30, 2015 1:37 p.m.
CAMP VERDE - On June 10 when Camp Verde resident Cheri Wischmeyer submitted signed petitions to recall council members Bruce George, Robin Whatley and Jessie Jones, the Town of Camp Verde was then required to submit the signatures to Yavapai County for verification.
Monday, Town Clerk Virginia Jones collected the petitions from the county.
Though the majority of the signatures seeking recall against the council members were in fact verified, there were not enough signatures remaining to continue the recall process against council members Jones and Whatley.
Signatures were removed from the recall petitions for reasons such as the signee not being a registered voter, illegible signature, the signature differing in some way from another signed document verified by the county, or the signee residing out of district. When Wischmeyer turned in the signed petitions, she stated her intent to run for Whatley's seat on council.
Wischmeyer will now need to decide if she wants to run against council member George in a special election that would tentatively be held in November.
Of the 331 required signatures to attempt recall on a council member, Wischmeyer was able to collect 335 verifiable signatures for council member George.
Wischmeyer collected 325 verifiable signatures to recall council member Whatley, 322 to recall council member Jones.
At the June 24 regular session, council named George as vice mayor.
-- Follow Greg Macafee on Twitter @greg_macafee