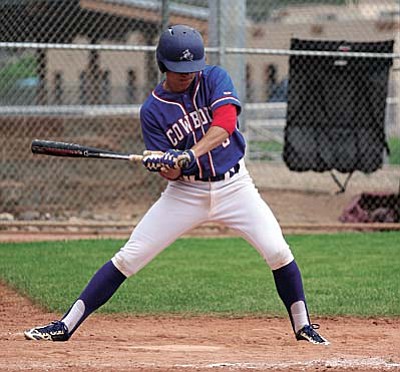 Originally Published: March 21, 2015 9:59 a.m.
Camp Verde High School baseball has been up and down lately. On Wednesday, the Cowboys beat Winslow High School 3-0. The Cowboys won despite only one hit to Winslow's seven. Winslow had two errors, Camp Verde had none.
On Tuesday, the Cowboys lost to Sedona Red Rock High School on the road. The final score was Sedona 3, Camp Verde 1. Sedona had seven hits and one error. The Cowboys had three hits two errors.
Head coach Will Davis said the win over Winslow was simple.
"Played better defense," Davis said. "We didn't hit the ball any better. We struggled hitting in both games. We played better defense than they did. We were able to get out of there with a win."
Senior transfer Ty Williamson pitched the win over Winslow. Williamson pitched a seven inning shutout with seven strikeouts.
Next for the Cowboys, they will play Payson High School at home on Tuesday.
More like this story