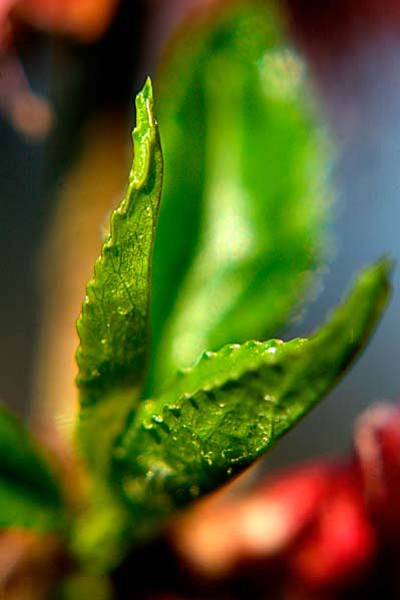 Originally Published: March 27, 2015 12:05 p.m.
Today I post two versions of the same photograph. One in black and white. The other in color. Each is of a flower I photographed last Sunday with my camera's new macro attachments.
Even when shooting with a higher ISO - also known as stopping down - macro photographs have a minimal amount of depth of field.
I am not certain which f-stop I used for this photograph. It was probably f11. I never record my settings while shooting. I know what I want, I shoot.