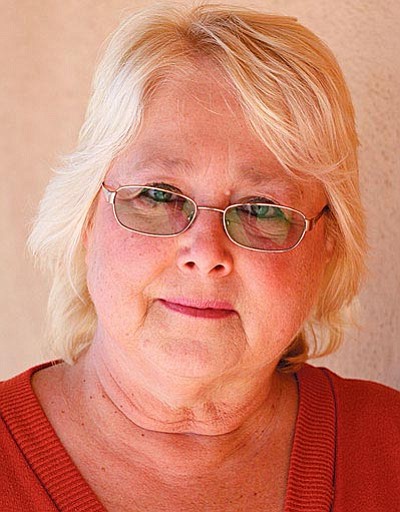 Originally Published: October 10, 2015 2:54 p.m.
CAMP VERDE - Camp Verde voters would have a recall ballot Nov. 3, except that the Town Council cancelled the vote.
Cheri Wischmeyer and her Camp Verde for Good Government, which launched the recall, filed a lawsuit challenging the council's decision.
That hearing, before Yavapai Presiding and Elections Judge David Mackey, got underway Thursday in court.
Petitions for recall of three of the four council members named in the campaign were dismissed because of inadequate signatures.
State Election Director Eric Spencer testified as an expert witness, called by Wischmeyer's lawyer Alexander Kolodin.
Spencer said that it is the responsibility of the committee that files the recall petitions to make sure they have the most up-to-date paperwork.
In this case, Wischmeyer did not have the most recent form for the recall petitions, given to her by Town Clerk Virginia Jones.
Jones testified that paperwork clearly states that any updates or changes could be found on the Secretary of State's website.
Since the Nov. 3 recall election was cancelled, there could still be a chance of the vote being pushed to a March 2016 date, according to the County Elections Director Leslie Hoffman and assuming Judge Mackey rules in favor of the plaintiff committee.
The defense attorney for Camp Verde is Jeff Murray. According to Murray, the town council was under the impression that the plaintiff, Wischmeyer, had withdrawn her support for the recall and wanted it cancelled. Although Wischmeyer denied that fact on the stand, it is still unclear to what was actually said.
On July 30, Camp Verde Town Attorney Bill Sims sent a letter to the Yavapai County Elections Office that asked for the election to be cancelled because of an amended statute that requires recall elections to strictly comply with all statutory requirements, Sims said. The petition forms did not include a new requirement to declare if circulators are paid. Judge Mackey said he needs more information regarding a time limitation in which to challenge the cancellation, since Wischmeyer did not file her suit until Sept. 29.
That will help decide whether the recall could still be held on the next available election date March 8, 2016. The Judge stated that the Camp Verde Town Council did step outside of its jurisdiction by canceling the recall election. This is because the being recalled was Vice Mayor Bruce George, a member of the voting council, which poses a conflict of interest. George actually recused himself at the time of the vote. The Judge declared that the decision of cancelling the recall election would fall under the job description of Town Clerk Jones.
Judge Mackey has requested a briefing from both counsels to answer the remaining questions. After deliberation, Mackey will have up to 60 days after Nov. 4 to make a final decision.
(Reporter Jon Hutchinson contributed to this report)
-Follow Aryssa Carvalho on Twitter @aryssamashon and on Facebook.com/cvbugle
More like this story