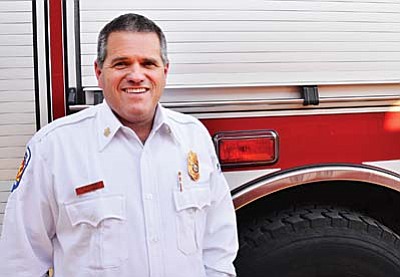 Originally Published: October 13, 2015 2:28 p.m.
RIMROCK - Thursday, the Montezuma-Rimrock Fire District Board will consider shared fire chief and administrative services with Black Canyon City and Mayer fire districts.
Also during the board's monthly meeting, the board is expected to accept the resignation of board member Ken Krebbs, as well as also discuss possible action for a replacement board member. Also on the agenda, the fire board will discuss the September 2015 financial report, as well as the Oct. 14 shared services meeting. Also, the fire board could approve a $6,122.68 emergency repair of E-811.
Thursday's Montezuma-Rimrock Fire District Board meeting is scheduled for 6 p.m. at Fire Station 71, located at 3240 E. Beaver Creek Road in Rimrock.
A copy of the agenda can be found at the fire district's website, www.mrfd-fire.org.
- Follow Aryssa Carvalho on Twitter @aryssamashon and on Facebook.com/cvbugle