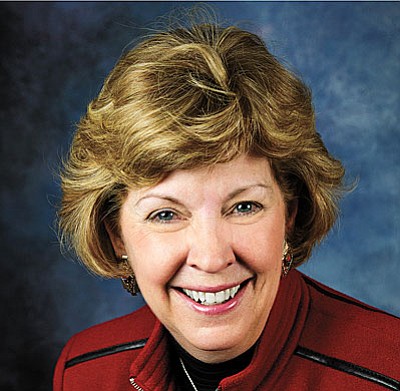 Originally Published: October 20, 2015 9:51 a.m.
CAMP VERDE - During Wednesday's special work session, the Camp Verde Town Council will consider adopting the Town's International Property Maintenance Code.
The code would require residents to clean and keep up on their homes and yards.
Also Wednesday, Yavapai College President Penny Wills will give a presentation on the college's vision statement and goals.
Council will also discuss the possibility of bringing back a draft policy for disciplinary measures for inappropriate conduct by council members, or by commission and board members. Council will also consider how to release electronic documents and records to the citizens.
Also on the agenda, Mayor Charlie German would like council to discuss ways to make it easier for citizens to bring forward a special project that they would like to do within the community.
Right now, residents can bring their project to council during meetings, but the mayor wants to come up with another way to make it easier on residents, according to Town Manager Russ Martin.
Consent agenda items for Wednesday include Resolution 2015-953, an Intergovernmental Agreement with the Yavapai County Development Services Department for building safety support services.
Council will also make a proclamation that designates Nov. 1, 2015 as Extra Mile Day.
Wednesday's meeting will be held at 6:30 p.m. in council chambers, located at 473 S. Main St., suite 106.
A copy of the agenda can be found at the Town of Camp Verde website, http://www.cvaz.org.
Council's next scheduled meeting is at 6:30 p.m. Wednesday, Oct. 28. Council will hear Planning and Zoning matters.
Council's next regular session is at 6:30 p.m. Wednesday, Nov. 4.
Due to Veterans Day, council's Wednesday, Nov. 11 work session has been cancelled.
-Follow Aryssa Carvalho on Twitter @aryssamashon and on Facebook.com/cvbugle
More like this story