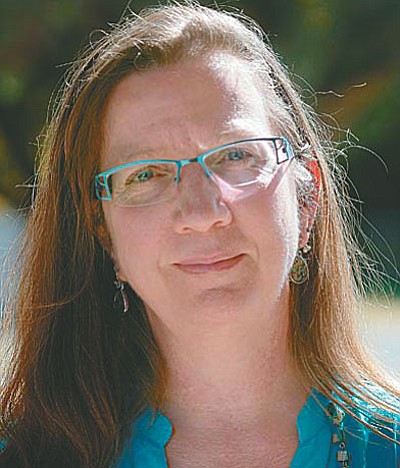 Originally Published: October 24, 2015 10:17 a.m.
CAMP VERDE - Camp Verde Community Library is in line to host an exhibit granted by NASA.
The exhibit, called discover NASA: From Our Town to Outer Space, will be on display at the library during the first half of 2017.
Camp Verde Librarian Kathy Hellman submitted an application for a grant-funded project through an e-newsletter from StarNet, which encouraged small, rural communities to apply to be hosts of the NASA exhibit.
Hellman is part of Camp Verde's Dark Sky Committee, which includes members from Astronomers of the Verde Valley.
The group also includes Camp Verde High School astronomy teacher Matt Malloy and Camp Verde resident Marshall Whitmire.
The dark sky committee encouraged Hellman to pursue the grant and told her that they would support the program.
To prepare to host the exhibit, Youth Services Librarian Dianna Manasse attended a workshop called Maker Mars: Enabling Problem Solving, Creative Thinking, and Innovation in Your Library.
At this seminar, Manasse learned how to incorporate information about Mars, NASA and the space program into programming at libraries.
One activity Manasse participated in was to use basic household materials to solve problems that one could encounter on Mars.
"My group created a pair of protective eyewear out of cups and pipe cleaners to combat the massive amount of dust on Mars," said Manasse.
Manasse and Hellman will go to Colorado in November to be trained in the programming involved with hosting the project.
-Follow Aryssa Carvalho on Twitter @aryssamashon and on Facebook.com/cvbugle