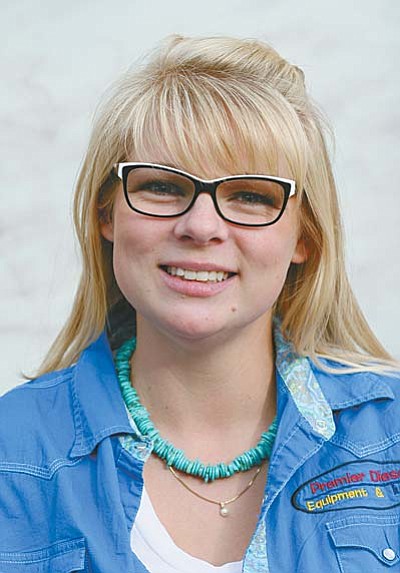 Originally Published: October 29, 2015 1:30 p.m.
CAMP VERDE - Camp Verde resident Leah Robbins picked up two recall packets from the Town Clerk's office on Thursday, Oct. 8.
The petitions are to recall council members Robin Whatley and Brad Gordon.
Whatley and Gordon's council terms are up in 2018, as well as council member Jackie Baker.
"I believe we have better choices out there to run for council," said Robbins, who began the group titled Camp Verde's Honest Step Forward in her desire to see a greater focus on economic development and youth-related opportunities.
In her statement of organization to seek recall, Robbins said both Whatley and Gordon are unprofessional and are impeding the economic growth of Camp Verde.
Gordon said Robbins has every right to disagree with the way council is doing things. He said it's the voters' right to make their own decisions.
Although Whatley agrees with Gordon's statement, she does not want to let the recall interfere with her responsibility as a council member.
"It's a hard job to begin with, and all these recalls are making it harder. I'm not going to quit," said Whatley.
Robbins main goal for Camp Verde is to grow economically. She also wants to better the town for future generations. Robbins is the mother of four, and because of that "wants the best education for her children."
Growing the community means that more teachers will want to work at the schools in Camp Verde, she said.
Robbins described council as a stagnant pond. Nothing seems to be changing or happening to better Camp Verde, she said.
She plans to run for one of the council seats that will be open following the recall. Robbins says at this time she is unsure of her plans on bettering the town, but is preparing through ongoing research.
-Follow Aryssa Carvalho on Twitter @aryssamashon and on Facebook.com/cvbugle