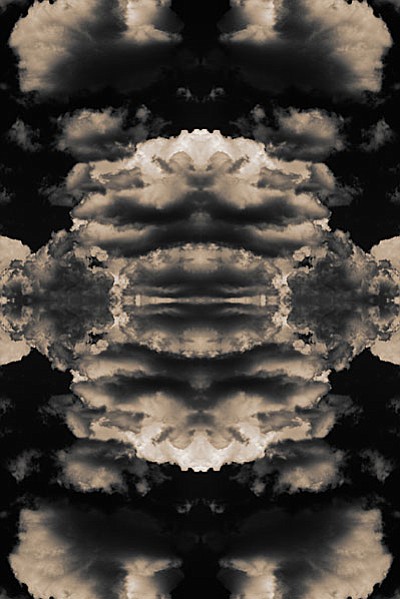 Originally Published: September 14, 2015 3:49 p.m.
Thanks to the fine folks at Wordpress, the Verde Valley Photographic Society recently created its own website: https://verdevalleyphotographicsociety.wordpress.com ...
Actually, I set up the website through Wordpress while on vacation last month.
Last month's VVPS photography challenge was clouds.
This is a montage of one photograph of clouds, cloned at three additional mirror-like angles, then seamed together as one.
I am fond of these abstractions, having begun them a few years back as a rather deliberate way of making art of discardable digital images.
More like this story