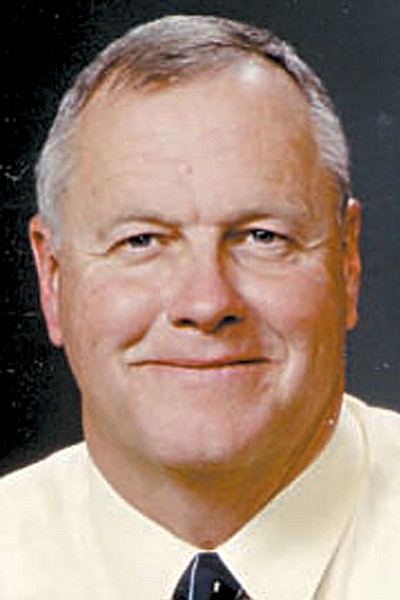 Originally Published: August 13, 2016 2:46 p.m.
VERDE VALLEY - On Aug. 25, it is possible that Yavapai County School Superintendent Tim Carter will ask the Yavapai County Board of Supervisors to cancel five of the Verde Valley's nine Nov. 8 school board elections.
With the number of candidates equaling the number of vacancies in four of the districts - and a fifth district with one fewer candidate than opening, the Board of Supervisors would likely cancel those elections - and Superintendent Carter would then appoint the candidates onto the board "as if they had been elected."
"We always try to protect the right of the voters to elect," Carter said. "But would the voters really want to bear the coast of an election?" Not if the end result would essentially be a foregone conclusion.
With the Aug. 10 deadline to file paperwork to run for a seat on a school board having passed, Aug. 24 is the deadline for anyone interested in becoming a write-in candidate to pick up a candidate packet and have filed committee paperwork.
After Aug. 24, the list of candidates for the county's school district governing board elections would be final - unless someone has filed a challenge to the paperwork of a candidate.
For more information, call Yavapai County Elections Coordinator Jenn Nelson at 928-442-5138 or email at jenn.nelson@yavapai.us. Or visit http://ycesa.com/school-elections.
What does it take to become a write-in candidate?
For years, people joked about writing-in Frank Zappa for president. Of course this was when the late musician wasn't so late. Truth is that there's a lot to know about the write-in candidate process.
One, the person must live in the community whose board they plan to serve.
Tow, the write-in candidate actually needs to have filed paperwork to be eligible for write-in. A voter can't just write in anyone's name.
Anyone who votes for the write-in candidate needs to write that person's name on the ballot exactly as it appears in the candidate's paperwork. So, if the name John Q. Public appears on the candidate paperwork Mr. Public filed, but a voter writes the name in as John Public, that vote wouldn't count.
At the end of the day, a write-in candidate either needs to know a lot of people or needs to be a very good self-promoter - it's hard to get votes when nobody knows you exist.
Write-in candidates usually struggle to get enough votes "in larger districts," Carter said. "But it's not surprising to see [write-in candidates] win."
By Aug. 24, anyone interested in being a write-in candidate must have picked up candidate packets and have filed committee paperwork. As of Aug. 12, nobody has picked up a candidate packet to be a write-in candidate, Carter said.
Yavapai College District
Since she defeated incumbent Herald Harrington by nearly 20 percentage points in November 2014, District 2 seat of the Yavapai College District Governing Board has belonged to Deb McCasland.
But McCasland has a challenger in the Nov. 8 election in Prescott Valley resident Walt Nagy.
Both McCasland and Nagy are running for a six-year term on the college's DGB.
Beaver Creek School District
This is one of the five districts with an election likely to be cancelled, with candidates to be appointed by Superintendent Carter.
At BCSD, there are two candidates for three open positions - one incumbent in board president Jacqueline Harshman and one newcomer in Perry Krowne.
Board members Jeannette Estes and Diana Foltz have decided to not run for reelection to the Beaver Creek School District board. Their spots on the board will expire on Dec. 31.
Camp Verde Unified School District
Board members Helen Freeman and Christine Schneider will run for reelection, with Camp Verde residents Christopher Eric Lawton and June Trinidad also on the ballot for the CVUSD board.
On May 11, Bob Simbric retired from the board.
Valley Academy of Career and Technical Education District
The structure of the Valley Academy of Career and Technical Education board is rather unique, as each of the five board members represents a different part of the Verde Valley - and each is a separate member district.
Two of the three member districts will have new board members. Jeffrey Wassell will look to replace Sedona-Oak Creek's Dan Brown, who will not seek reelection. Frank Vander Horst will run for Charlene Day's seat as Clarkdale-Jerome's board member. Day is not running for reelection.
So far, incumbent Steve Pike is running uncontested to represent Camp Verde. With just one candidate running for each of the district board's three openings, Superintendent Carter would likely cancel these three elections - and appoint each of the three candidates to the board.
Beaver Creek Elementary School District (3 openings)
Jacqueline Harshman
Perry Krowne
Camp Verde Unified School District (3 openings)
Helen Freeman
Eric Lawton (new)
Christine Schneider
June Trinidad (new)
Valley Academy of Career and Technical Education (3 openings)
V'ACTE Member District - Clarkdale-Jerome
Charlene Day (NO)
Frank Vander Horst (new)
V'ACTE Member District - Camp Verde
Steve Pike
V'ACTE Member District - Sedona-Oak Creek
Jeffrey Wassell (new)
Yavapai College District (1 opening)
Deb McCasland
Walt Nagy
More like this story