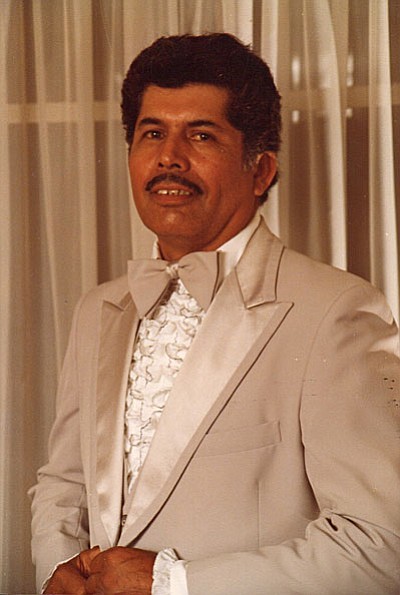 Originally Published: August 16, 2016 3:29 p.m.
Margarito M. Contreras, 89, of Clarkdale, passed away on August 12, 2016. He was born on July 20, 1927 in Clarkdale to Julio and Concepcion Contreras.
Margarito attended school in Clarkdale for 12 years. He served his country in the Marines. He belonged to the St. Linus Catholic Church.
Margarito worked for Pacific Clay Products as a machine operator.
Margarito, lovingly referred to as "Yito", enjoyed fishing, gardening and golfing. But his greatest joy was being married to his wife of 63 years and his children, grandchildren and great-grandchildren.
Margarito is survived by his wife of 63 years, Margarita Contreras; sons Daniel Contreras (Karen) of Yucaipa, CA, Steve Contreras of Clarkdale, Gilbert Contreras (Susie) of Cottonwood and Ron Contreras (Celina) of Cottonwood; daughters Della Garcia (Chuck) of Corona, CA and Paula Contreras of Clarkdale; brothers Vincent Contreras of Cottonwood and Alex Contreras (Monchie) of Clarkdale; sisters Mary Chavez of Cottonwood, Martina Luna (Daniel) of Cottonwood, Velia Mena (Gino) of Clarkdale and Connie of CA; 13 grandchildren and 3 great-grandchildren.
Mass will be held on Wednesday, August 17, 2016 at 10:00am at Immaculate Conception Catholic Church, 700 N. Bill Gray Road in Cottonwood.
An online guestbook is available to sign at http://www.westcottfuneralhome.com/
Information provided by survivors.
More like this story