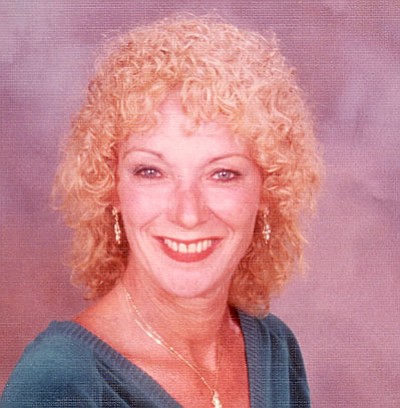 Originally Published: August 25, 2016 3:18 p.m.
Shirley Diane passed away at home in Camp Verde on August 17, after a lengthy illness.
She was born October 16, 1934 in Los Angeles to Alfred and Mildred Leonhardt.
She was married to her devoted husband, Peter, for 50 years. She was an avid gardener wherever home was, California, Idaho or Arizona with beautiful flowers all around and wonderful gardens of fruits and vegetables.
A lover of all animals, always side by side with her favorite dog or cat and in the stable, "Burro."
She is survived by husband Peter, son Michael, daughters Cheryl Anne and Elizabeth, son-in-law Mark and sisters, Ginger and Linda.
She will be dearly missed by all.
Information provided by survivors.
More like this story