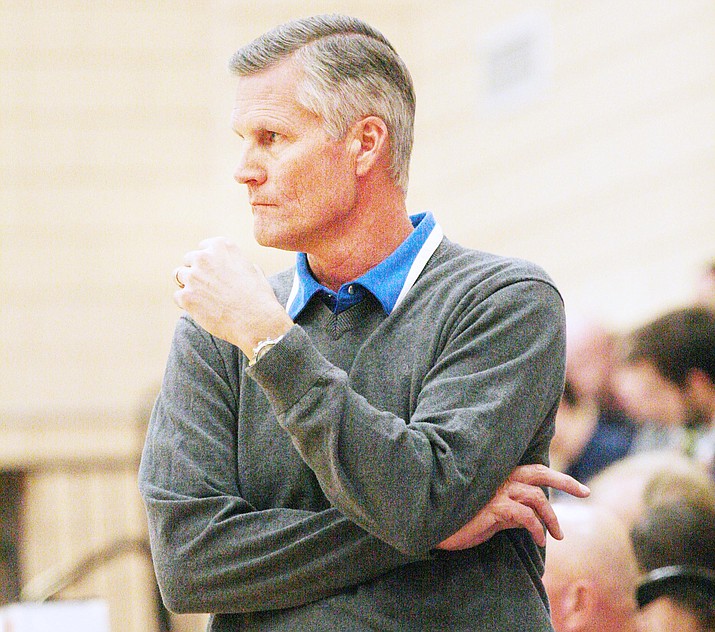 Originally Published: December 13, 2016 10:41 a.m.
ANTHEM – A win is a win is a win.
Or is it?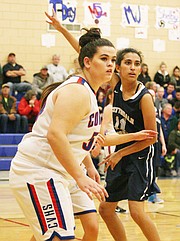 Despite Friday's 30-27 victory at Anthem Preparatory Academy, Camp Verde High School's girls basketball squad lost freshman point guard Tanna Decker to a sprained ankle just before halftime.
What was a double-digit lead after two quarters almost became a loss for the visitors, as the Cowboys offense was mostly non-existent Friday, according to Camp Verde head basketball coach Mark Showers.
"It wasn't a banner performance," Showers said. We shot absolutely horrendously. It should have been a 20-point difference."
Camp Verde's front court shot a collective 6-of-40, despite 12 points from senior power forward Kayla Hackett.
"In the third quarter, Anthem Prep was smelling blood," Showers said. "It looked like they were going to overtake us. But we hung with them in the fourth quarter."
Camp Verde Hackett and senior center Marisa Presmyk pulled down a collective 37 rebounds, including 17 offensive rebounds, a sign that the offense was missing its shots.
"We rebounded very well," Showers said. "Our rebounding was definitely a positive. When you hold a team to under 30 points, it's a good game."
Freshman center Jacy Finley also grabbed 10 rebounds to go with her two points against Anthem Prep.
Joining Hackett in double-digit scoring for Camp Verde was sophomore shooting guard Hope Ontiveros, with 12 points. Ontiveros also had five rebounds and four assists.
Decker, who left Friday's game with two points, one rebound and one assist, may not be back in the lineup until the Dec. 29-30 Yvonne Johnson Memorial Tournament, Showers said.
With four games until the tournament, Showers said he likely will solicit help from the school's junior varsity squad, namely point guard Amanda Lozanilla.
A freshman, Lozanilla "handles the ball pretty well," Showers said Monday. "And she's aggressive. A pretty heads-up player. I think she'll be able to step in and fill in" for Decker.
Not looking for much offense from Lozanilla, Showers said his new playmaker will need to "control the basketball and to get the offense going."
"She's got to make sure the offensive structure is moving correctly," Showers said.
This week, the Camp Verde girls basketball team faces both Chino Valley and Horizon Honors on the road before returning home Friday to face Tonopah Valley.
-- Follow Bill Helm on Twitter @BillHelm42 and on Facebook at @CampVerdeBugle