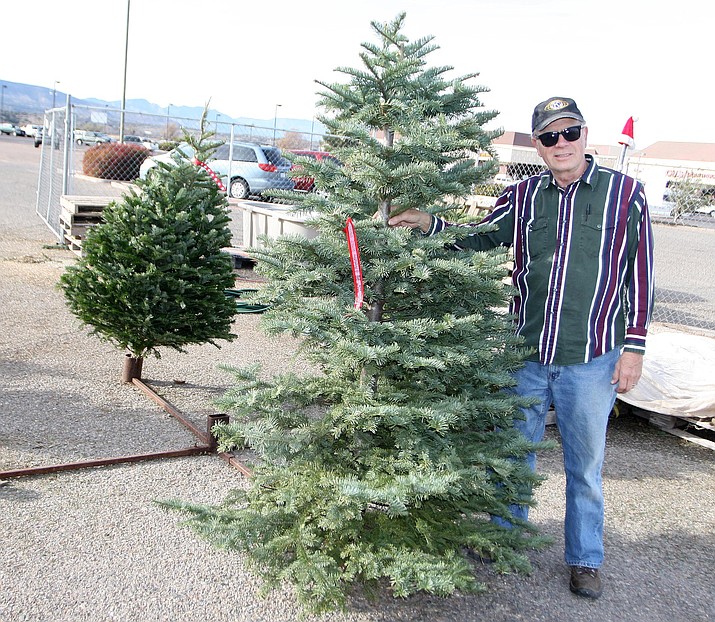 Originally Published: December 15, 2016 1:17 p.m.
CAMP VERDE – Whether the choice of adornment is apples, popcorn candy canes, or maybe lights, garland or colorful bulbs, trees have been at the center of Christmas décor since the 16th Century in Germany.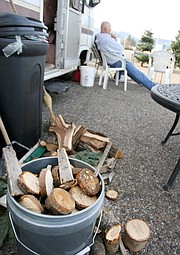 In Camp Verde, what began with about 200 Christmas trees is now hovering at close to 40, is the annual Kiwanis Christmas tree sale in the Bashas' parking lot at Finnie Flat Road.
Says Camp Verde Kiwanian Dave Kaminsky, the trees should all be gone by Dec. 23 – if not sooner.
"They go pretty fast, from our experience," says Kaminsky, a member of the worldwide organization for more than 30 years.
Noble Fir, Douglas Fir and Nordmann Fir trees ranging in size from just shy of five feet to about eight feet are still available, prices from $30 to $65 depending on the height and style.
Anyone who buys a tree from the Camp Verde Kiwanis can ask for the tree to be trimmed for best appearance. And Kiwanis will even deliver them if asked, Kaminsky says.
The Kiwanis will even lop an inch off the bottom, which "opens the pours of the trees so they soak up water even after being cut," Kaminsky says.
To keep them fresh, smelling good – and less of a fire hazard, Kaminsky advises anyone who buys a tree to "put it in a stand and water it every day."
Through Dec. 23, or until sold out, the Camp Verde Kiwanis Christmas tree lot is open Wednesday, Thursday and Friday from 1 p.m. until 6 p.m., Saturday from 10 a.m. until 6 p.m. and Sunday from noon until 5 p.m.
Proceeds from the sale of the Christmas trees are used for various education-related community projects, including student leadership and recognition programs, Key Club, Builders Club, BUGS (Bringing Up Grades), dictionaries for third graders in Camp Verde schools, music programs within Camp Verde Unified School District, Adopt-a-Family, Little League and AYSO sponsorships and college scholarships.
-- Follow Bill Helm on Twitter @BillHelm42 and on Facebook at @CampVerdeBugle