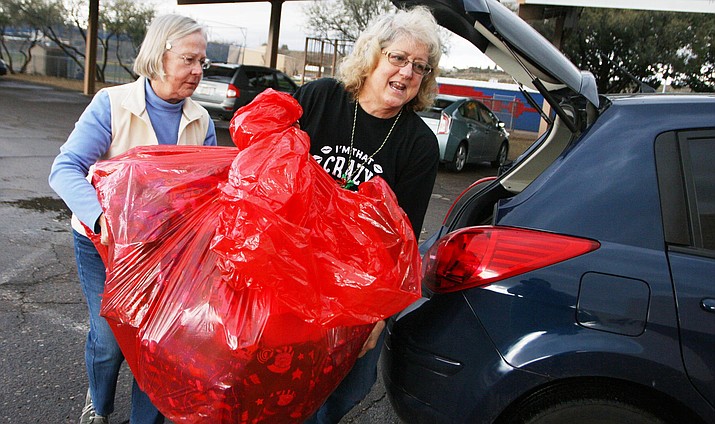 Originally Published: December 20, 2016 1:56 p.m.
CAMP VERDE – Friday, Camp Verde Kiwanis member Pat Kaminsky and volunteer Liz Stark spent much of the morning cross checking information as they prepared for the Dec. 17 Kiwanis Adopt-a-Family pickups at Camp Verde Middle School.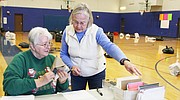 Behind them, the floor of the Camp Verde Middle School gymnasium was filled with bags of clothing, toys and gift cards for 129 families, Kaminsky said.
"We ask participating families purchase one outfit for each child, including pants and shirt, as well as toys for each child," Kaminsky said. And a gift certificate to Bashas' or to Walmart, at least $10 per person in the family. Of course you could always give more."
Kaminsky has been involved with Camp Verde's Adopt-a-Family program for 28 years, she said. Working first with the Camp Verde Unified School District, then the Salvation Army, and now the Camp Verde Kiwanis - who took over the program three years ago.
Though Camp Verde Kiwanis was anticipating 129 families to walk through the school gymnasium doors, Kaminsky said she expected to help more people.
"Somebody will call me," Kaminsky said. "And I will help them."
Highland Church in Scottsdale donated 50 packages for families served by Camp Verde's Adopt-a-Family program, according to Dr. Dennis Goodwin, superintendent for the Camp Verde Unified School District.
"Our district was a part of this by working with the church in Scottsdale and bringing these gifts to the Adopt-a-Family program," Dr. Goodwin said.