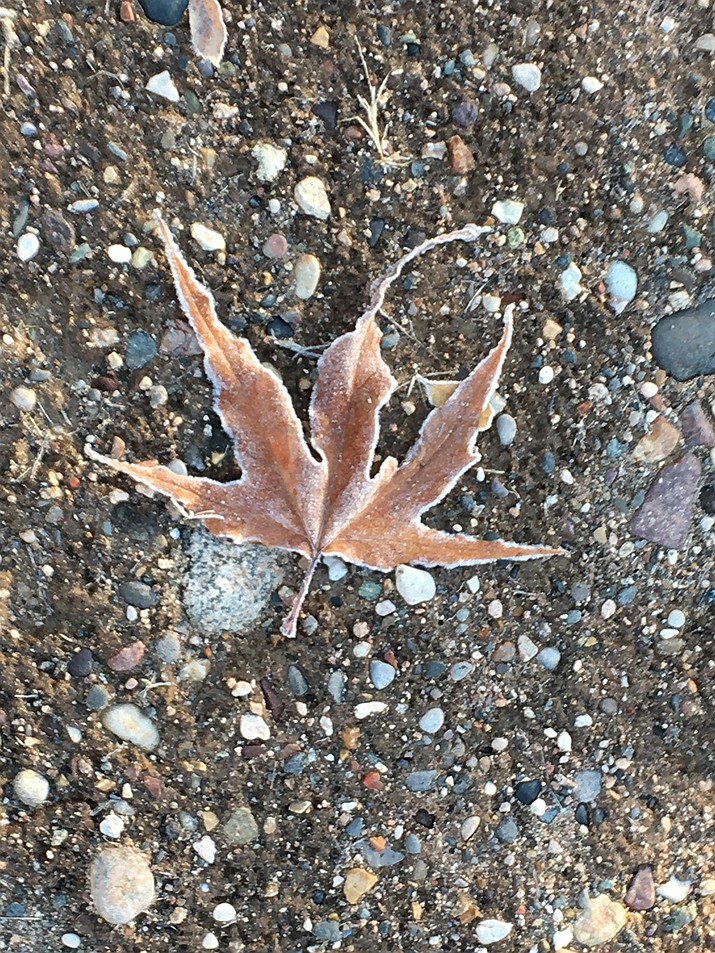 Originally Published: December 27, 2016 3:04 p.m.
A frost-limned sycamore leaf sparkles in the sun. Even in death, the seasonal dress of the trees near Clear Creek still shows beauty, just in a different way. And in the darkest part of winter, we especially look for those tiny glimmers of light that promise warmer days in the coming spring.
Melissa Bowersock is a photographer and multi-genre author with multiple novels and non-fiction titles to her credit. For more information, visit her web page at www.newmoonrising.net.
More like this story