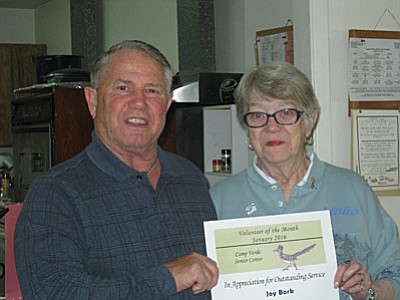 Originally Published: January 12, 2016 1:08 p.m.
The Camp Verde Senior Center has named Joy Bork as the January Volunteer of the Month.
Bork, pictured with the center's president, Denny Hach, has been volunteering in the Thrift Store for five years.
She is very kind and helpful for the center's customers.
Bork is happy spending time meeting and working with others at the Thrift Store. The center is thankful for the time Bork gives to the Camp Verde Thrift Store. (Courtesy photo)
More like this story