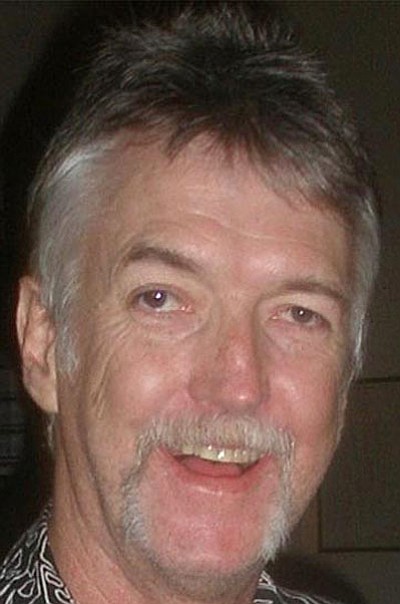 Originally Published: January 12, 2016 1:17 p.m.
Ricky Allan Kampplain.
September 1, 1961 - January 7, 2016.
Surrounded by loving family and friends, Ricky peacefully passed away at home in Cottonwood, AZ. on Jan 7, 2016.
The heavenly spirits are in for a treat as he arrives to entertain them.
Ricky was born and raised in Flagstaff, AZ.
He spent most of his life in Arizona with exceptions for working on various construction and other jobs in Georgia, Florida, Oklahoma and Texas.
He was plagued by health problems most of his life, related to Marfan Syndrome.
When he was no longer able to work he moved to Cottonwood to be near his family.
Ricky is survived by his mother Beverley Lawrence of Cottonwood, AZ, sister Ryndi Collier of California, step brother Rick (Annette) Lawrence of Camp Verde, AZ, and step sister Karyn (Kevin) Osterman of Prescott, AZ.
Ricky also has many nephews, nieces, aunts, uncles, and cousins and a grandpa who all will miss him dearly.
He is preceded in death by his father Rodger Kampplain, and his step father Tod Lawrence.
Ricky was blessed with an incredible sense of humor, was an amazing story and joke teller, and was always the life of the party.
He loved football, golf, live music, and travel and had many friends.
He will be missed by all who knew him.
The family is planning a celebration of life for Ricky on Saturday, Jan. 16, 2016 at 3 P.M. at the American Legion Post 25, 480 S. Calvary Way, Cottonwood, AZ.
In lieu of flowers, the family choices for memorial contributions are: Marfan Foundation, 22 Manhasset Ave., Port Washington, NY 11050. www.marfan.org.
Or, Northern Arizona Hospice, 203 S. Candy Lane, Suite 10A, Cottonwood, AZ 86326.
Information provided by survivors.
More like this story