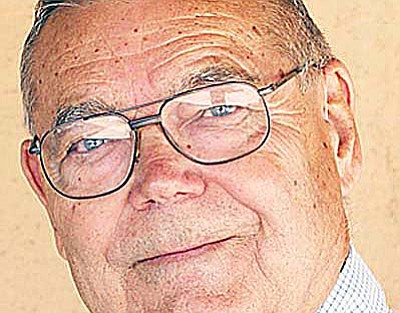 Originally Published: January 12, 2016 7:18 a.m.
In the darkest days of England's struggle against Nazism, when Hitler invaded Russia Winston Churchill said "If Hitler invaded hell I would make at least a favorable reference to the devil in the House of Commons."
The fight today against ISIS isn't that desperate, so why are we dealing with the devils - Putin, Assad, the Ayatollah?
These people are the enemy in Ukraine, Syria, Libya, Yemen, etc.
Even Erdogan, in Turkey, oppresses the Kurds who want freedom.
Yes, the U.S. recognizes the PKK as a terrorist group for political reasons.
But the current breach in the cease fire occurred after Erdogan lost the election and needed a pretext to stir up more hate before calling for the new elections.
One of the hinges of Middle-East peace is rectifying the separation of 40 million Kurds living in contiguous parts of 3 countries.
Turkish Kurds would settle for an autonomous region such as in Iraq, and I'm sure Syria's Kurds would do the same.
With a united NATO front, and a suggestion we might help his Kurdish countrymen otherwise, Erdogan might see the light.
The U.S., NATO, and Middle-East allies need to define the enemy and face the consequences now, unlike the WWII deal with the devil which has caused much of the current mess.