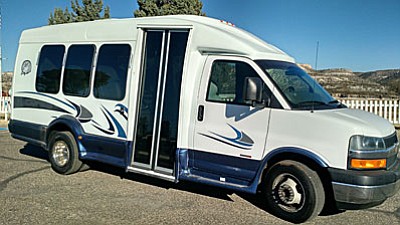 Originally Published: January 19, 2016 12:04 p.m.
The next Friday day trip by the Camp Verde Parks & Recreation is Jan. 29 to the AZ Museum of Natural History and Mesa Contemporary Arts Museum.
Explore Arizona's natural history including dinosaurs, ancient seas, Paleo-Indians, Hohokam Native Americans and pioneer settlers.
Visit the nearby Mesa Contemporary Arts Museum for its current exhibits.
Walk around downtown Mesa to choose your lunch options and check out the shops.
Prices are $22 for adults, $20 for seniors (65 and older), $18 for students (13 and older), $17 for children (ages 3-12) and $10 for kids ages 2 and under.
The shuttle bus leaves the Community Center at 9 a.m. and returns at 4 p.m. all in comfort with plenty of room. Trips require minimum registration of six and seating is limited so find a friend and sign up.
Join Parks and Rec on other trips twice a month this winter. Destinations include Musical Instrument Museum, Phoenix Zoo and Desert Caballeros Western Museum. Ask about special school vacation trip. All trip participants must be 16 years old or have a parent with them.
Pre-registration is required and can be done at Camp Verde Parks & Recreation, located at 395 S. Main St.
For more information call Parks & Rec at (928)554-0828, check out www.cvaz.org or like us on Facebook.
More like this story