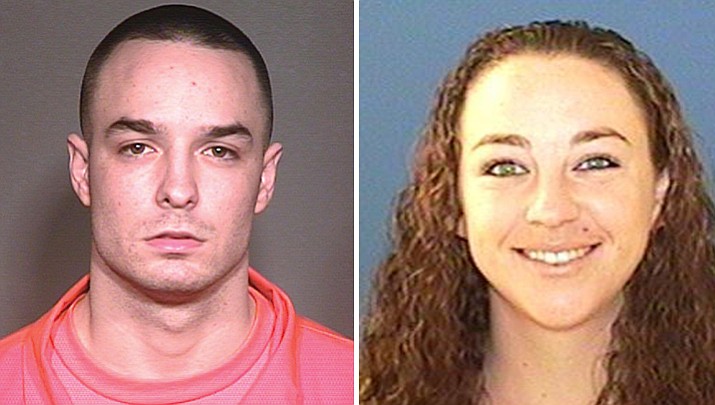 Originally Published: November 3, 2016 12:34 p.m.
CAMP VERDE – The two suspects arrested in connection to the deadly Oct. 10 Circle K parking lot shooting in Camp Verde have case management conferences scheduled at Yavapai Superior Court.
Long-time resident of Camp Verde, "Kyle" John Warren Silva, 31, lost his life during the night of the altercation.
Levi Jones, 27, of Phoenix, has a hearing set for Dec. 12 before Judge Michael Bluff. Jones is charged with first degree murder and possession of a deadly weapon by a prohibited possessor. He is in Yavapai County's custody after being extradited from Pinal County – held with a cash-only $1 million dollar bond - where he was arrested Oct. 11.
Jill Sarah Buckley, 28, of Camp Verde, has a hearing set for Nov. 28 before Judge Bluff. Buckley is charged with tampering with physical evidence, possession/use of dangerous drugs, and possession of drug paraphernalia.
She was arrested Oct. 12 and is in custody.