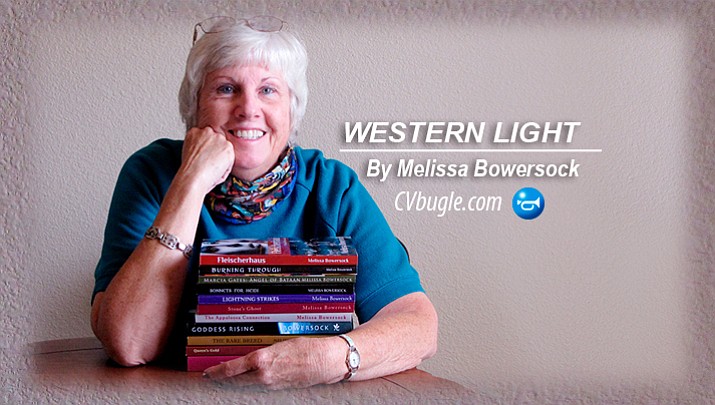 Originally Published: November 10, 2016 5:50 a.m.
When Ole man moon shines his brightest
impish elves from Tucson dance in a frolicsome
way scattering the fallen leaves of Autumn.
Oh yes, scattering colors all about. Now they are
in Camp Verde.
They wear scant clothing and shiver in November's chill.
A bat flew overhead, witnessed the elves and took pity.
His name is HEADBAT. He coded his compatriots to leave
their cave, gather duck feathers from the banks of the
nearby Verde River, carry them to the roof of Camp Verde's
brand new library.
Meanwhile HEADBAT chased the shivering elves onto the
library's roof to meet with the BATCREW. He asked the
crew to drop their ducky loads over the elves.
As they began to do so,HEADBAT mumbled a silent signal
prayer to BATGUY god.
Feathers slowly flutter downward and cover the
impish elves.
Soon those elves stopped shivering, felt cozy-warm.
They were ready to resume their frolicsome dances

and scatter color under the full moon of November.
Next full moon watch, you'll see...

More like this story