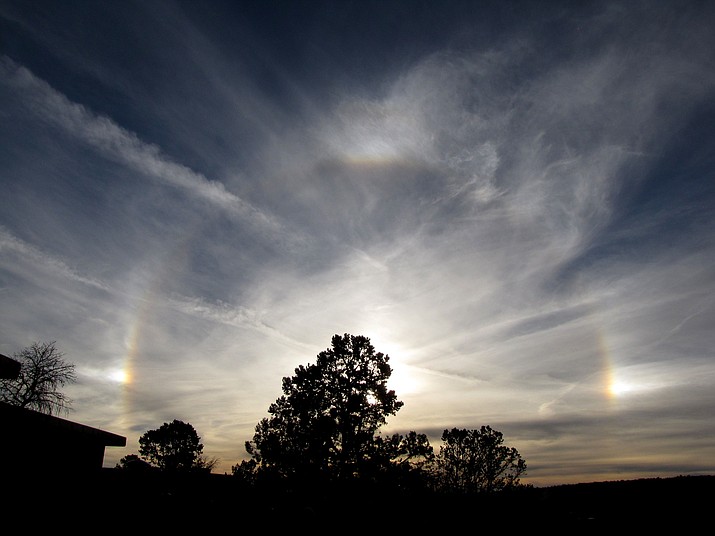 Originally Published: November 30, 2016 8:36 a.m.
We don't see sun dogs very often here in Arizona, regardless of the massive amounts of sunlight that we have. Sun dogs are part of a halo around the sun, only seen when the conditions are right and ice crystals form in the atmosphere. In those cases, you will see a halo around the entire sun, but the areas directly left and right of the sun will appear brighter. Sometimes these brighter areas are the only parts of the halo that appear. These are sun dogs.
Melissa Bowersock is a photographer and multi-genre author with multiple novels and non-fiction titles to her credit. For more information, visit her web page at www.newmoonrising.net.
More like this story