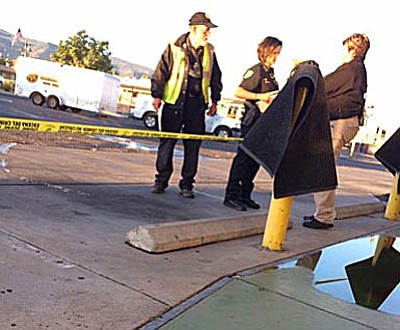 Originally Published: October 10, 2016 7:21 a.m.
CAMP VERDE - Camp Verde Marshal's Office is looking for Phoenix resident Levi Jones in connection with a homicide early Monday at the Circle K in Camp Verde on Main Street, said CVMO Commander Jacqui MacConnell.
At approximately 2:20 a.m. Monday, Jones, a resident of Phoenix, and a female friend were believed to have approached the unnamed male victim and another female at the Circle K, when Jones is believed to have shot the victim at least one time, MacConnell said.
According to MacConnell, Jones is "still at large" and driving a 2011 Hyundai Sonata, Arizona license place BRH 4045.
The investigation is ongoing, said Marshal Nancy Gardner. The Camp Verde Bugle will provide updates as they become available.