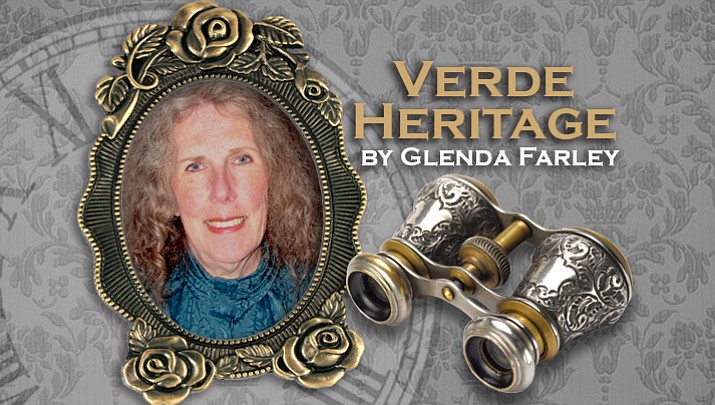 Originally Published: October 28, 2016 9:09 a.m.
HENRY CONNOR
"Henry Connor, the ranchman from away up the Verde, is a frequent visitor to Jerome, where he sells all of his farm produce. His ranch is located two miles above Packard's ranch."
"In a conversation the other day Mr. Connor informed the 'NEWS' that he came to this country one year ago last June, landing with but 25 cents in his pocket, with which he bought a box of pills."
"This summer he is visiting Jerome three times a week, each time bringing a wagon load of produce for sale. The possibilities of such a man cannot be overestimated --- pills or no pills. --- 'Jerome News.'"
(Arizona Weekly Journal Miner; Prescott; October 10, 1900; page 3.)
"DIED IN CONNOR CABIN ALONE."
"The news of the death of Robert Gillander in the Verde Valley was received here this week. He was well known in this section having been a resident here for the past twenty years, having followed the sheep business the greater part of that time. He was 72 years of age, a native of Ireland and has relatives living in Essex County, New York."
"The 'Jerome News' contains the following regarding his death:"
"Word was brought to Jerome Thursday night that there was a dead man in the Connor cabin on the Verde River, a short distance above the Packard ranch. Friday morning Deputy Sheriff W. S. Owen, accompanied by Undertaker Scott and assistants, went to the cabin, returning late that night with the body of Robert Gillander, a man of between 60 and 70 years of age, who for many years has been a resident of this part of Arizona. Papers taken from his pocket show that he was a member of Mountain Lodge No. 15, K. of P., of Flagstaff."
(The Coconino Sun; Flagstaff; October 20, 1906; page 2.)
Buried as "Robert Gollander" in Citizens Cemetery with no marker, he was born in Ireland about 1836 and died during 1906. "His badly decomposed body was found in a cabin on October 11. Death was thought to be due to general debility and old age. A receipt from Knights of Pythias Lodge #15 (Flagstaff) was found in his pocket." (Sharlot Hall Museum Library and Archives.) The 1900 Census lists his name as "Robert Gillanders."