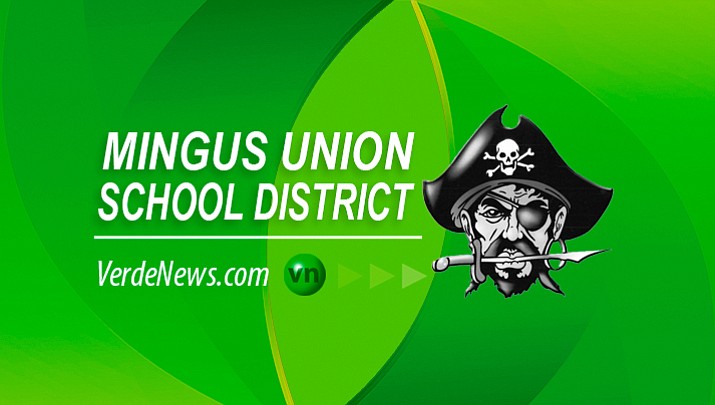 Originally Published: April 1, 2017 12:55 p.m.
Both of Mingus Union's soccer programs are seeking new gaffers as both head coaches resigned after the season.
On Tuesday at the Mingus Union High School District Governing Board accepted the resignations of head varsity boys coach Calvin Behlow and head varsity girls coach Andrea Strobel during their consent agenda. Lee Canning, the junior varsity head coach also stepped down.
"I have personal reasons: responsibilities that I feel will not allow me to dedicate the time the girls deserve of their coach," Strobel said. "I am also stepping down from teaching."
Strobel led the Lady Marauders for two seasons and succeeded Buddy Rhodes, who led them for 10 years.
Mingus Union girls soccer went 7-6 and 3-1 in the Grand Canyon Region, making it to the first round of the state playoffs. In 2015-16, Mingus Union went 6-8.
Strobel teaches English at Mingus Union and Calvin Behlow social studies.
Calvin Behlow stepped down after four years as head coach. Before that he was an assistant for seven.
He resigned in order to watch his kids more. His son Ezekiel Behlow was a junior forward/midfielder this season and made first team all-region. His daughter Jaiden Behlow was a freshman midfielder for the Mingus girls this year.
"My daughter played varsity this year like I was kind of expecting, and my son is going to be a senior next year," Calvin Behlow said. "I just want to be a fan for a bit. I hope to do some skill days with the kids, I don't want to leave the program, but I just really want to put family first for a bit."
The Mingus boys went 2-7-1, 2-2 in the region this year but they had six all-region selections and one honorable mention.
JT Keith and Bill Helm contributed to this report