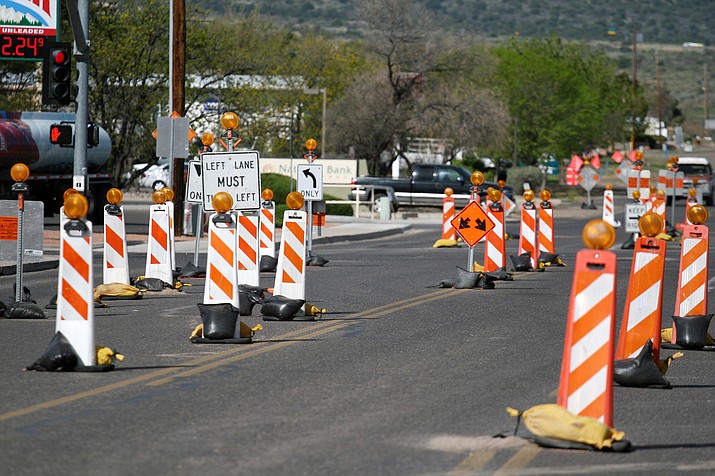 Originally Published: April 6, 2017 10:34 a.m.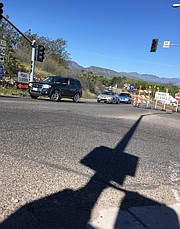 CAMP VERDE – Monday, Arizona Department of Transportation held a progress meeting pertaining to its Finnie Flat Road sidewalk project.
According to Town of Camp Verde Public Works Director Ron Long, the project, which began on March 20, is expected to be completed by the end of July.
Sidewalks will be constructed only on the north side of Finnie Flat Road from the signal at Finnie Flat Road and Montezuma Castle Highway down to the signal at Cliffs Parkway, Long said.
Workers will also install an under-the-street storm drain system, as well as curb, gutter, sidewalk, guard rail and pedestrian lighting.
According to Long, the contractor is working this week on asphalt removal, grading, constructing both the retaining wall foundation and pedestrian light post base foundations, and also preparation for the installation of the storm drain system.
Next week, work will again involve grading, retaining wall foundation and pedestrian light post foundations, and will also include work on the storm drain system.
Sidewalk work on Finnie Flat is expected to "look the same as the improvements on Main Street," Long also said.
The project will be administered by Arizona Department of Transportation and paid for through Northern Arizona Council of Governments.
Who is doing the Finnie Flat work?
On Feb. 17, the Camp Verde Town Council awarded the contract to Inter Mountain West Civil Constructors, Inc., whose bid was $788,968.75.
According to Long, the contractor plans to work four 10-hour days each week, Monday through Thursday through the duration of the project.
For the majority of the project, traffic control will be on site.
Each week starting on Monday morning, the westbound lane on Finnie Flat will be closed until Thursday afternoon, as westbound motorists will be able to use detours at Hollamon Street to Cliffs Parkway.
From Thursday afternoon until Monday morning, one lane in each direction will be open.
Said Long, traffic control is "important to provide the workers a safe work space and motorist are asked to drive slowly through the work zone."
More like this story