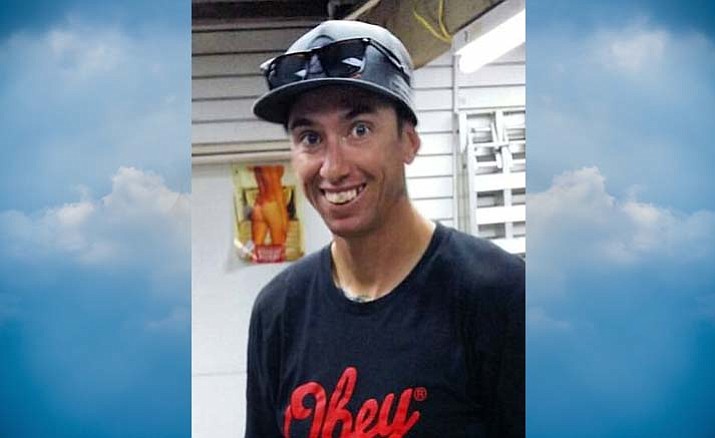 Originally Published: April 18, 2017 2:26 p.m.
On March 31, 2017 the world lost a bit of light. Aaron Matthew Burnett, born August 26,1980, & was loved by everyone. Taken too soon but never to be forgotten.
He was full of life and tattoos... Everyone loves corn on the cob! He was living the dream and loved cruising the coast in his home of Lahaina, Maui on his Harley "Blackie".

He ultimately died doing what he loved. He was a tradesman and a trusted business owner. He is survived by his mother Sandra Warfel (Florence), father Russ Cron (Camp Verde), 4 sisters, Tia Baize (Phoenix), Sarah Wozny (Glendale), Sarah Jane Jackson (Rimrock), Daphnie Cron (Camp Verde) and sixteen nieces and nephews, as well as countless loved ones and many friends that became his family.
Please join the family in a celebration of his life on Sunday April 23rd at Mainstage on the SE corner of Mingus Ave. and Main St. Cottonwood, AZ starting at 11am.
Information provided by survivors.
More like this story