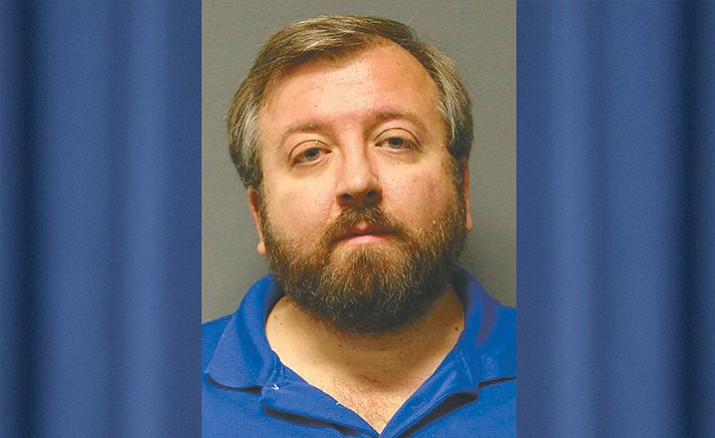 Originally Published: April 20, 2017 12:28 p.m.
CAMP VERDE – Tuesday, 41-year-old Keith Eugene Griffin, of Flagstaff, was sentenced to 51 years in the Arizona Department of Corrections, and consecutive lifetime probation, by the Honorable Michael R. Bluff of the Yavapai County Superior Court.
Feb. 17, Griffin was convicted of two counts of Luring a Minor for Sexual Exploitation, four counts of Aggravated Luring a Minor for Sexual Exploitation, and two counts of Sexual Exploitation of a Minor, by a Yavapai County jury.
The conviction is a result of Griffin trying to lure a victim's friend into having sex with both him and the victim.

"Griffin attempted to do this by convincing the two young victims that he was an incubus and they were succubuses. These are mythological demons that derive energy through sex," stated a news release from the Yavapai County Attorney's Office.

Griffin's scheme came to light when the second victim's father found the victim's cell phone which contained numerous inappropriate messages from Griffin, stated the release.

The Yavapai County Attorney's Office said in the course of those communications, Griffin sent sexually exploitive photos of the first victim that Griffin had previously taken.
Aug. 9, 2015, Griffin arrived at a designated location in McGuireville, intending to meet the victim.
"Instead, Griffin met with YCSO deputies who placed him in custody," said Yavapai County Sheriff's Office spokesman Dwight D'Evelyn in a previous news release.