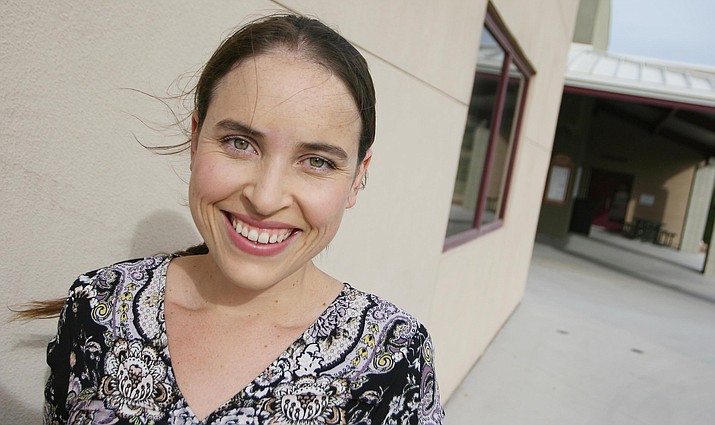 Originally Published: April 29, 2017 2 p.m.
RIMROCK – The proverbial "person wearing many hats" should be in the Webster's Dictionary with a photo of Karin Ward.
For about as long as she can remember, Ward has been both superintendent and principal at Beaver Creek School.
A year ago, Ward also became the school's business manager.
Soon, the district's busiest person will officially shed part of her wardrobe, as Ward will turn over the job of principal to Katrina Sacco, effective July 1.
Sacco is currently the school's Curriculum, Instruction, and Assessment Coordinator.
This year is Sacco's fourth at Beaver Creek School. Juggling the process of finishing her education, the school's new principal said she never saw herself on the administrative end.
"Then I became interested in the larger picture," said Sacco, who began her career at BCS as a student teacher and is currently finishing her doctoral studies in Curriculum and Instruction at Northern Arizona University.
Continuing with the school's balanced leadership model, Sacco "brings a wealth of knowledge in the area of curriculum and instruction and hopes to use that knowledge to continue to bolster Beaver Creek School's commitment to student success," Ward said.
Sacco will continue to lead the school's curriculum, instruction, and assessment in her principalship, and will work closely with Ward, who will continue as the district's superintendent and business manager.
Sacco said that one of her goals moving forward as the school's principal is to "continue to strengthen our instructional model."
"Reading, specifically is a goal for us to improve next year," Sacco said.
A lifetime Arizona resident who grew up in the Phoenix area, Sacco earned her Bachelor's Degree and Masters Of Educational Leadership from Northern Arizona University.
-- Follow Bill Helm on Twitter @BillHelm42