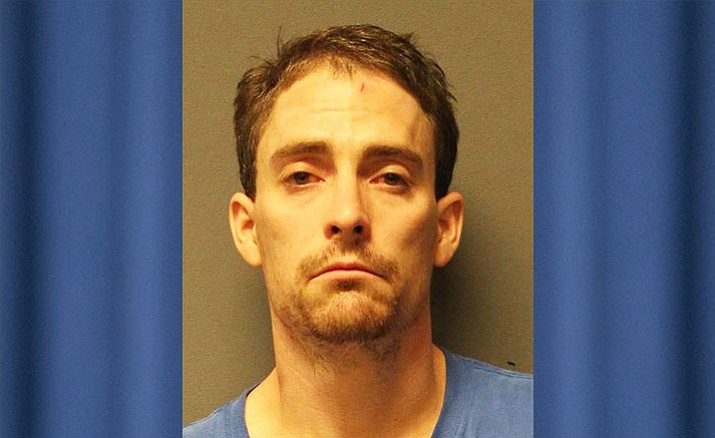 Originally Published: August 3, 2017 3:52 p.m.
YAVAPAI COUNTY – Two people were arrested after a reported 'warning shot' was fired during a road rage dispute Wednesday at the Sunset Point rest area off I-17.
Around 4 p.m. Aug. 2, Yavapai County Sheriff's Office deputies were dispatched to the rest area for a weapons offense, according to a news release from Media Relations Coordinator Dwight D'Evelyn.
Reports indicated an armed man fired a handgun in the air during some type of dispute. Deputies contacted a 37-year-old man and his wife regarding the incident.
The victim, a semi-truck driver, was parking his rig at the Sunset Point rest stop when a male driver in a BMW sedan cut him off and nearly caused a collision.
The BMW then parked nearby.
The victim chose to contact the driver to see if he was ok and warn him about the dangerous maneuver, according to the release.
While speaking with the driver, later identified as 31-year-old Eric Thomas Casey from Phoenix, his 23-year-old female passenger, also from Phoenix, exited the BMW and threw her coffee in the victim's face.
Casey then produced a handgun and fired a shot in the air and the suspects drove away. A witness also provided a statement to deputies.
The victim was able to obtain the suspect vehicle license plate from his tractor's dash cam and deputies issued a search and locate bulletin to surrounding law enforcement agencies describing the suspect vehicle and its occupants.

Deputies also discovered the victim's wife, who had remained seated in the truck, videotaped part of the confrontation on her phone. The video appeared to support the victim's story and his apparent non-aggressive demeanor while speaking with the suspects, according to the release.
A .45 caliber shell casing was recovered near the BMW's parking space at the rest stop.
A short time later, deputies were notified that troopers from the Department of Public Safety located and stopped the suspect vehicle in an outlet mall parking lot in Anthem. The handgun was also found and seized.
Deputies spoke with Casey who admitted firing the warning shot because he felt threatened by the victim. His passenger acknowledged throwing coffee on the victim because he refused to leave.
Casey was charged with disorderly conduct with a weapon, threatening, and endangerment, and his passenger was arrested for one count of disorderly conduct for throwing a cup of coffee on the victim, according to the release.
Both suspects were booked at the Camp Verde Detention Center.