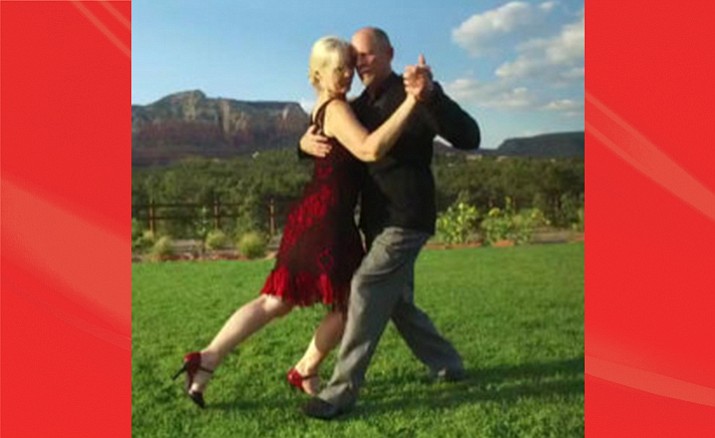 ---
---
If You Go…
• What: Argentine Tango Dancing
• When: Tuesdays, 7 p.m. to 10 p.m., beginning on Tuesday, August 15, 2017
• Where: Relics Restaurant and Roadhouse, 3235 W. Hwy 89A in West Sedona
• How Much: $10 purchase required
• More Info: 928-282-1593, www.relicsrestaur...
Experience Traditional Argentine Tango Music and Dancing at Relics Restaurant
Join us for traditional Argentine Tango Dancing on Tuesdays at Relics Restaurant & Roadhouse from 7 p.m. to 10 p.m. beginning on Tuesday, August 15, 2017.
Unleash your passion with Tango - the dance that allows us to see into the soul of another and feel their passion in a non-sexual way.

Dancing tango restores the balance between the sexes with the male playing the role of the protective leader and the woman as the precious object of his ward.

To "be seen" through the heart connection of the embrace removes the need for superficial conversation or awkward silence.

The silence allows us to feel one another's breath; to fall in love with the spirit of another. The magic lies in the embrace of Tango.

Who asks whom for a dance? In Buenos Aires it's the men who ask, and they don't ask verbally, they use the custom of the cabaceo (ka-ba-say-o). The man must watch carefully for the woman's mirada (look/eye contact).

Once eye contact is established the man gives a gesture to indicate his request for a dance. The gesture is usually a smile and a nod toward the dance floor.

If the woman accepts she smiles and or nods to indicate acceptance and the man will then come to where the woman is sitting to escort her to the dance floor.
Things are much more casual here in the U.S., anyone can ask anyone to dance, but you will notice that the more experienced dancers will follow the custom of using the cabaceo so be watchful for your invitation!

One nice thing about the cabaceo is that there is no public display if the invitation is not accepted. If you don't wish to accept you don't smile or make eye contact, no harm, no foul.
Tango Diaries is a website devoted to sharing the culture of tango and supporting the Sedona Tango community. To learn more visit http://TangoDiaries.com.
Whether you come to dance, have a delicious meal, enjoy the music, or watch the dancers, please join us for Argentine Tango on Tuesdays at Relics. Embrace your passion and experience the "magic of the embrace"!

For information or dinner reservations call: 928-282-1593. There is a $10 minimum purchase required for dance participation.
Relics Restaurant and Roadhouse is located at 3235 W. Hwy 89A in West Sedona.