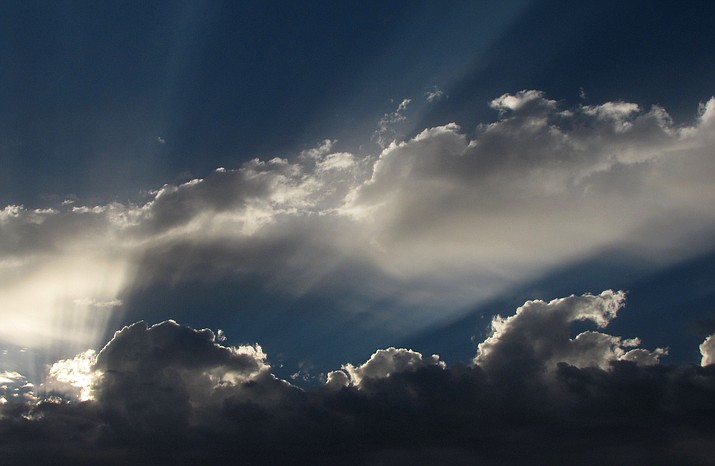 Originally Published: August 8, 2017 2:06 p.m.
The rain is just one of the many benefits of the monsoon season. Perhaps less appreciated but still spectacular are the clouds we see mounding up every afternoon. The interaction between clouds and sunlight can be stunning, particularly as the rays and/or shadows are flung across the sky.
Melissa Bowersock is a photographer and multi-genre author with multiple novels and non-fiction titles to her credit. For more information, visit her web page at www.newmoonrising.net.
More like this story