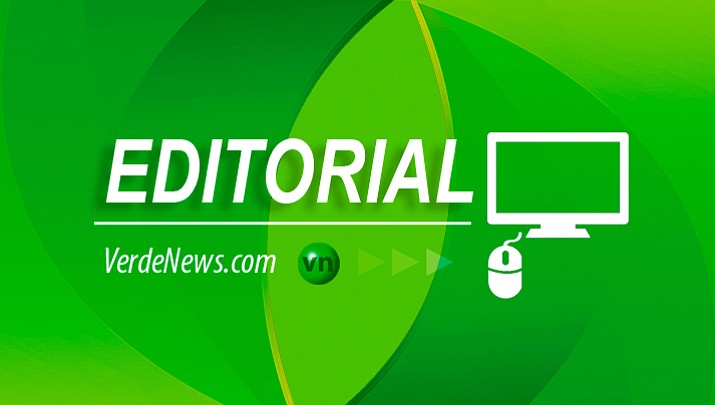 Originally Published: August 10, 2017 12:34 p.m.
Last week Rhode Island became the fourth state to offer two years of community college free for state residents, joining New York, Oregon and Tennessee.
The movement to expand this to other states is called "college promise."
Rhode Island has set aside $2.8 million to pay for the first year of the program. To be eligible, the resident must be a graduating high school senior or have earned their GED in the spring of 2017 and 2018.
Also, the funds are "last-dollar," meaning that they only kick in after any scholarships or grants have been used. To maintain eligibility, students must be enrolled full time and maintain a 2.5 GPA or better, and need to earn 30 credits a year. They only receive the funds for two years.
Arizona, in our opinion, should not join the college promise movement.
First, the state already struggles to pay for K-12 education. Spreading those tax dollars even more to pay for higher education would severely damage our existing school system.
While we can see the benefits of offering free college, especially at the two-year schools, it would be criminal to divert the scarce funding public education receives now to help with that effort.
Only when our elementary, middle and high schools are properly funded should we consider expanding it.
Our second objection is one of value. When you pay for something, you are showing you value it. You've worked hard, earned that money, and decided this is how you're going to spend it.
Therefore, you are much more likely to take college seriously if it's your money that's paying the bill. As many parents can tell you, some students don't take it as seriously as they should when mom and dad are paying for everything and the student seems more interested in the social aspects of college than in the educational.
If we give college away for free, there will be people who enroll because they genuinely want to improve themselves and will take advantage of the program. There will also be those who see a free ride and excuse to let others pay while they play.
When we work hard for something, it is more valuable to us.
Many Arizona students are already taking advantage of programs in high school where they can earn college credits before they graduate. In fact, we've had cases in Yavapai County of some students graduating high school with an Associates Degree.
That hard work and dedication saved them and their families a lot of money off of college tuition. More students should take advantage of that.
Perhaps in the future a college promise program would make sense for Arizona, but that time is not now. Arizona should consider expanding grant programs to help low income students, but it should not offer free college at this time.
--- The Daily Courier