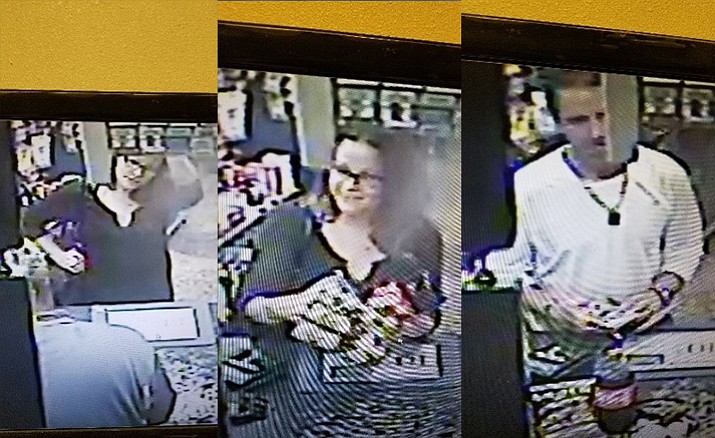 Originally Published: August 16, 2017 6:35 p.m.
COTTONWOOD – The Cottonwood Police Department has taken several reports of counterfeit $100 and $50 bills this month being passed at local businesses.
"It appears the counterfeit money is made using one dollar and five dollar bills and converting them to one-hundred and fifty dollar bills," said Sgt. Monica Kuhlt in a news release.
"This means, if a merchant is using the counterfeit detection pen to determine its authenticity, the pen will indicates it is a legitimate bill. That's because the paper used is authentic and that is what the pen reacts to," explained Sgt. Kuhlt.
The suspects, a white male and female, also passed counterfeit money in Jerome, according to the release.
No arrests have been made yet.
The Jerome Police Department has allowed Cottonwood PD to publish surveillance photos in hopes of the public recognizing these suspects.
If anyone has information involving these particular individuals, or counterfeit money being passed in the Verde Valley, they are encouraged to contact Cottonwood Police at 928-649-1397 or Silent Witness at 800-932-3232.
Merchants are being reminded to take a few moments and exam the currency before accepting it.
Sgt. Kuhlt said she didn't have an actual financial loss, but estimates it to be between $300 to $500.
"Some merchants may not even know yet," said Sgt. Kuhlt.
For more information on the special features of legitimate U.S. currency visit https://www.uscurrency.gov/seven-denominations.
More like this story